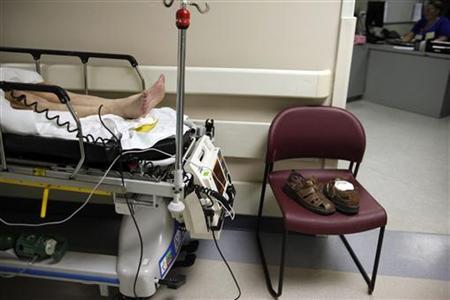 ---
PESHAWAR: Once called 'a failed attempt' the newly introduced system at medical teaching institutions in the province has finally started yielding results by helping generate much-needed revenue.

As part of the Medical Teaching Institutions (MTI) Reforms Act 2015, the Khyber-Pakhtunkhwa government had introduced the Institutional Based Practice (IBP).

The system allows doctors, who work in the outpatient department (OPD) of government-run medical teaching institutions in the day, to continue their private practice at the hospital in the evening on a cost-sharing basis.

While the idea had been floated long before the incumbent Pakistan Tehreek-e-Insaf (PTI) took over the reins in the province, it wasn't until the Imran Khan-led party took over and implemented reforms in the health sector that IBP was gradually launched at MTIs in the province starting from Peshawar.

The move helped offer OPD services to patients at a subsidised cost in the evenings while allowing doctors to continue their private practice while employing some of the same facilities they work with in the day.

While many health practitioners remain reluctant to continue their private practice in a facility they are employed by the government, the IBP has, however, attracted a large number of people despite the fact that they have to fork out relatively substantial fees for doctors working under the system.

KTH makes a profit

Data for the IMB shared by the Khyber Teaching Hospital (KTH), where the system was launched in 2017, showed that the hospital generated around Rs2.98 million from the system.

Charging as much as Rs600 as consultant's fee which was then split between the consultant and the hospital in the consultant's favour, the hospital generated revenues of Rs44.13 million in the past year. Of this Rs3 million went directly into the hospital's coffers while doctors made a whopping Rs29.5 million and there was still enough left to pay Rs3.3 million in income tax to the government.

It treated around 24,107 patients, while around 3,003 different surgeries were carried out. Of these, 2,043 were conducted under the K-P government's health insurance scheme, 'Sehat Sahulat programme' (surgeries conducted for free for deserving patients who have Sehat Sahulat Card).

Published in The Express Tribune, February 18th, 2018.