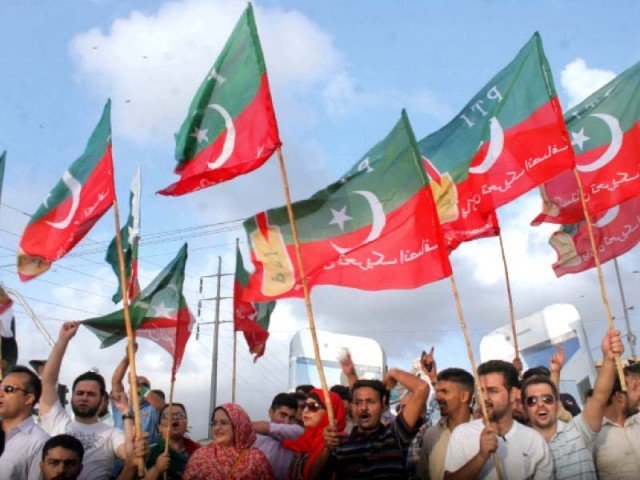 ---
ISLAMABAD: Months after introducing amendments to the party constitution that bestowed more administrative powers to PTI chief Imran Khan, the party on Friday announced formation of a committee to 'review party's constitution in a bid to make it more comprehensive and democratic'.

A committee of legal experts headed by the new entrant, Dr Babar Awan, has been assigned the task to review the PTI's constitution and recommend improvements to it.

In May 2017, some radical changes were introduced to the constitution just weeks before the party's intra-party elections. The amendments allowed the party to hold intra-party elections on the basis of direct representation rather than indirect representation.

PTI's road map to sweeping 2018 elections

Through another amendment PTI Chairman Imran Khan was empowered to form the party's election commission and appoint its head, while the chairman's office was also given the mandate to notify returned candidates.

Babar Awan will head the committee that would suggest fresh amendments while Dr Arif Alvi, Amir Kiyani, Sardar Azhar Tariq and Shahid Naseem Gondal would be members of the panel.

"There will be no major changes like the ones introduced in May last year. Indeed, the committee has been asked to comprehensively define the party's organisational structure and functions and powers of the office-bearers," said one of the members of the newly formed committee. He added that the panel would finalise its recommendations within two weeks.

The PTI leader said constitution in its current form was not comprehensive and leadership was of the opinion that it should be revamped and made systematic. He added that the party would be restructured ahead of the next general elections on the basis of fresh amendments.

Ayesha Gulalai claims credit for PML-N's victory in Lodhran by-poll

Party's regions, wings, and posts would be defined clearly and mandate and activities of elected office holders would be made clear, clarified the PTI leader.

He said the issue would also be discussed in the party's central executive committee meeting scheduled to be held today (Saturday).

After the approval of May 2017 amendments to the party's constitution some PTI old-timers had objected to it, saying, 'those amendments have effectively converted the last intra-party elections into a ceremonial exercise, making it alike to other mainstream political parties'.

A statement issued by party's central media department on Friday over the issue quoted Imran Khan as saying that he was trying to make the PTI an institution and fresh amendments would be a part of that process.

"PTI is more democratic than other political parties when it comes to constitutional structure of the party," Imran said. He added that modernisation and comprehensiveness in party's constitutional structure was need of the hour.

The PTI chief said his party would not only give a better Pakistan but a better political party to the future generations of the country.