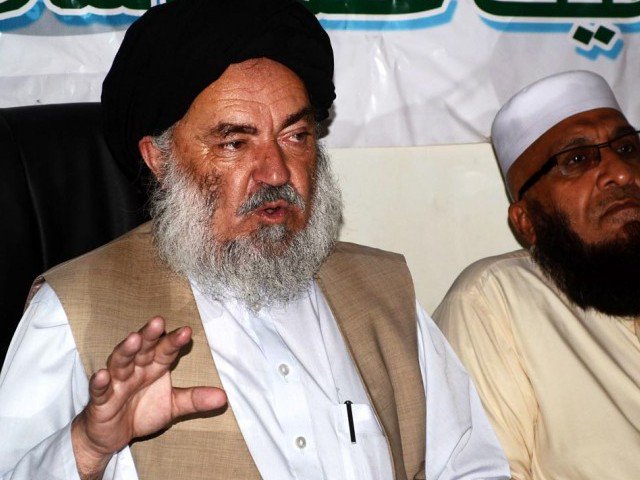 ---
PESHAWAR: An election tribunal on Friday rejected a petition filed against the candidature of an opposition member.

Justice Mussarat Hilali of the Peshawar High Court has ruled that allegations against Jamiat Ulema-e-Islam-Fazal (JUI-F) leader Maulana Gul Naseeb Khan were baseless and has allowed him to contest the upcoming Senate elections.

The petition against Gul had been filed by Nasir Ahmad Khan, a resident of Chitral, on the grounds that the JUI-F leader was not in Pakistan at time of submitting his nomination papers and that his papers had allegedly been submitted to the Election Commission (ECP) while using a 'fake' authority letter. Hence, Nasir had argued that Gul did not fulfil the criteria of a candidate prescribed under Articles 62 and 63 of the Constitution.

Nisar went on to argue that a proper authority letter, duly signed from the Pakistani consulate in respective foreign city or country where the candidate was, should have been prepared for submission along with nomination papers.

However, he alleged that Gul did not do this. Rather, a letter with his signature on plain paper was submitted along with nomination papers.

Since the due procedure was not fulfilled, therefore, Gul's nomination was liable to be set aside.

The petitioner further alleged that Gul was involved in misappropriation of funds during his previous tenure as a senator and had utilised developmental funds through his brother.

But the evidence produced by the petitioner to back up his accusations could not satisfy the tribunal and Justice Hilali rejected the petition against the JUI-F senate hopeful and allowed him to contest elections for the upper house of parliament.

The elections are scheduled to be held on March 3.

Published in The Express Tribune, February 17th, 2018.