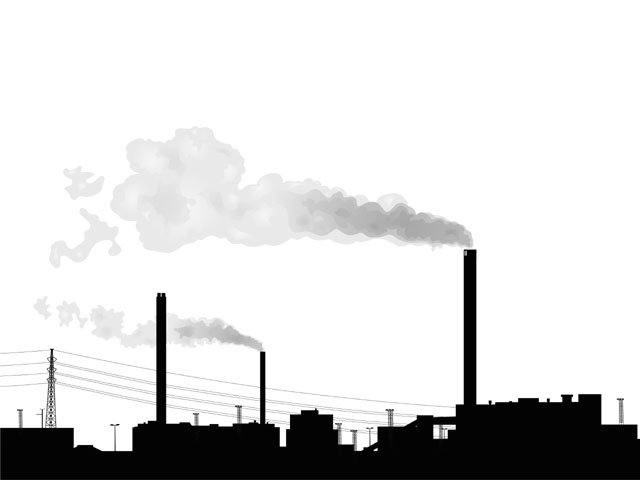 ---
PESHAWAR: In the first declaration of action taken against owners of industrial units for failing to pay workers through scheduled banks, the provincial government on Friday claimed that it has taken as many as 252 factories to task.

In a statement issued on Friday, the Khyber-Pakhtunkhwa (K-P) government said that the labour department has filed cases against the owners and managers of these 252 industrial units and filed challans in different labour courts.

Moreover, it said that 133 cases were registered against industrial units in Peshawar, 55 in Mardan and 18 in Swat district.

Labour Department Secretary Khayam Khan, in a news conference, had directed owners of the factories to pay their workers the minimum wage of Rs15,000 through banks so that their treatment of labour could be monitored.

Khayam said that industrial units across the province had been told to comply with the laws by the end of January or face action.

"We have examined a total of 650 factories in the province and found that 252 were not complying with the order while 34 factories have been closed since November," the labour department secretary said.

A total of 364 factories were found providing salaries through banks.

The labour department's actions come after K-P Chief Secretary Muhammad Azam Khan, after consulting the representatives of the industrial associations, had directed that the minimum wage policy of the government must be implemented in the province and had tasked the labour department to ensure that labourers are paid at least the minimum through scheduled banks instead of cash.

In late December 2017, the K-P labour department had directed all industrial units operating the province to pay workers through scheduled banks. The move was to help the government ensure that different technical and non-technical workers are provided at least the minimum wage of Rs15,000 — as per the government policy. At the time, a labour department survey had found that 306 industrial units were not complying with the directives, a number which had fallen by at least a sixth in the past two months.

Currently, the laws stipulate a Rs5,000 fine for failing to pay workers through banks. However, the government is trying to amend the law to up that fine to Rs50,000.

Published in The Express Tribune, February 17th, 2018.
COMMENTS
Comments are moderated and generally will be posted if they are on-topic and not abusive.
For more information, please see our Comments FAQ