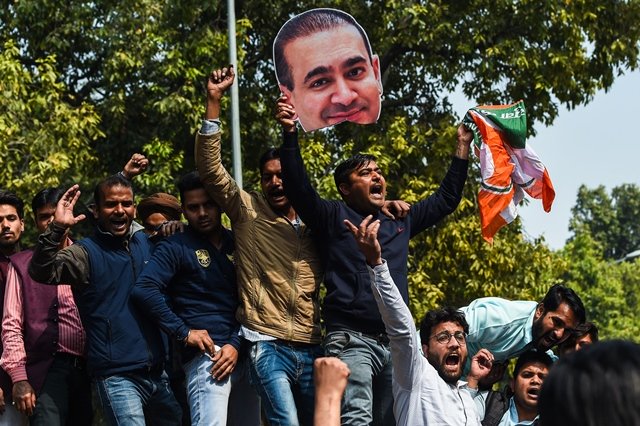 ---
NEW DELHI: India said Friday it had suspended the passports of a billionaire jeweller and a diamond merchant accused of defrauding a state-run bank after reports they had left the country.

India's financial crimes agency is investigating allegations that Nirav Modi and his business partner Mehul Choksi were involved in defrauding the Punjab National Bank (PNB).

Authorities have registered a money laundering case against Modi, one of India's richest men and jeweller to top Hollywood stars including Kate Winslet and Naomi Watts.

India shelves orange passport plan after protests

Ministry spokesperson Raveesh Kumar told AFP their passports had been suspended for four weeks and would be revoked if they did not provide a response.

"If they fail to respond within the stipulated time it will be assumed that they have no response to offer and the MEA (foreign ministry) will go ahead with the revocation," Kumar said in a statement.

Authorities searched Modi's Mumbai offices on Thursday, a day after PNB said it had detected fraud of almost $1.8 billion at a brand in the city.

The Central Bureau of Investigation on Friday carried out raids on more properties connected to the pair and said it had contacted Interpol to track down Modi.

"We've reached out to Interpol with a request for a diffusion notice to track down Nirav Modi today," said CBI spokesperson Abhishek Dayal.

Modi, the third generation of his family to go into the diamond trade, has not commented on the allegations. Firestar Diamond has previously said the earlier case was not connected to the company.

The 47-year-old is worth $1.73 billion according to Forbes, placing him 85th on India's rich list.