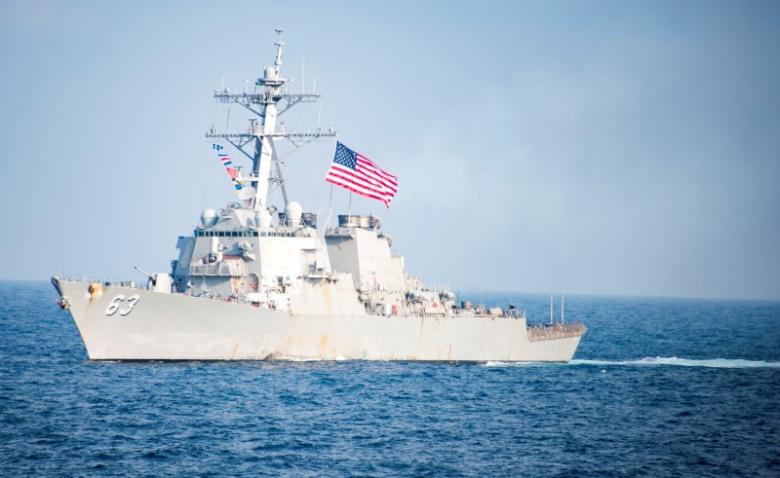 ---
TOKYO: The US Navy said Friday it had removed three senior officers deployed in Japan for "personal misconduct," after one was reportedly found wandering the base drunk and naked.

The navy did not disclose the details of the February 12 incident, but the Navy Times reported that Lieutenant Commander Jason Gabbard was relieved of duty after "being discovered in the woods wearing only his boots."

US Navy crew grounded after pilot draws penis in the sky

He was "found intoxicated and walking naked in the woods on Camp Shields" in Okinawa prefecture, the newspaper said.

Commander James Cho and Command Master Chief Jason Holden were sacked for their handling of the incident, the newspaper added.
The three have been temporarily assigned to the construction group in California, the navy said.

"Trust is the foundation for everything we do as military professionals, and we expect our service members to conduct themselves with the integrity and character to justify that trust," the navy said in a statement sent to AFP.

"When there are any indications that those values are not being followed, we conduct appropriate investigations and take action as necessary."

Okinawa hosts the bulk of some 47,000 US troops based in Japan, and their presence has been a source of friction with some local residents.

US navy recovers remains of all sailors missing after USS McCain collision

The prefecture was the site of a major World War II battle that was followed by a 27-year US occupation of the island, and it would serve as a launchpad for any American military activity in Asia.

Earlier this month, the US Navy said it was investigating drug use by sailors at the Yokosuka base, southwest of Japan.
COMMENTS
Comments are moderated and generally will be posted if they are on-topic and not abusive.
For more information, please see our Comments FAQ