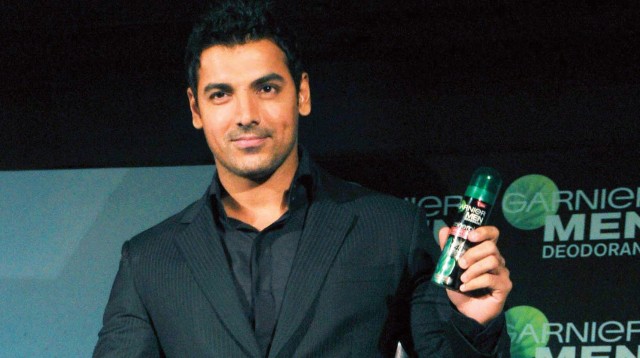 ---
NEW DEHLI: It is very common for women in the subcontinent to try and lighten their skin tone as they feel this makes them look better.

Fairness creams in India and Pakistan have phenomenal sales and the skin-lightening industry is estimated to be worth more than $100 million in India.

Enami group's Fair and Handsome that had Bollywood superstar Shah Rukh Khan as its brand ambassador, achieved sales of $13 million in 2008- 2009. Other stars who endorse fairness creams include John Abraham, Preity Zinta and Deepika Padukone.

Hindustan Unilever launched Fair and Lovely in 1978. Ever since the metrosexual trend kicked in, men have started taking a greater interest in their appearance. From visiting salons and spas for manicures and pedicures, they are concentrating on every aspect of grooming and that includes fairness products.

Senior cosmetic surgeon Anup Dhir said, "I get around eight to 19 inquiries every month from men to improve their skin tone and help them look fairer. There are times when a man accompanying a female client ends up taking skin-related treatments after consultation."

Various cosmetic brands have launched fairness creams for men and in 2005, Emami was one of the first to launch the men's fairness cream Fair and Handsome. Two years later, the company roped in Shah Rukh Khan as its brand ambassador.

This was followed by Hindustan Unilever's Fair and Lovely Menz Active that came in 2006, which was followed by Nivea for Men Whitening Moisturiser and Nivea for Men Multi-White Whitening Facial Foam. The same year actor Anuj Saxena's company Elder HealthCare came out with Fair One Man Cream. In 2009, cosmetics brand Garnier India entered the men's skin care market with the Men's Powerlight range that also includes a face wash and moisturiser.

According to a report, the men's fairness products market is estimated at nearly $40 million and is growing at a rate of 25 per cent, while the women's fairness market is growing at 7 to 8 per cent.

The media has played a major role in pushing men in this direction with advertisements promoting fairness creams and portraying dark skinned men as lacking confidence and not as successful as fair-skinned males.

So is it really possible to lighten skin tones with fairness products?

"Yes, you can. While skin colour is largely genetic, it is also greatly affected by sun exposure, hormonal changes and various other factors," said Mumbai-based anti-aging medicine specialist S Ali Mohammad. "These lotions and creams contain hydroquinone, a chemical which inhibits melanin and lightens the skin. Since melanin is what causes darker skin, you will notice your skin is lighter with regular use."

While similar creams are also promoted and sold in Pakistan, the 'fairness' phenomenon has not really caught on. However, facials are now a service that is offered across the board at men's salons, and stylists also use a light foundation base for men getting prepped for their wedding ceremonies.

A survey conducted in Karachi by The Express Tribune/ Sybrid showed 60 per cent of respondents against men getting manicures, pedicures and facials.

Experts suggest that one can also opt for chemical peels to get better and faster results. "It is possible to lighten your skin to your original colour. That is usually judged by the colour of your chest mid part area," said Mumbai-based dermatologist Priyanka Sutariya. "These peels help to remove several layers of skin, depending on the strength of your peel, revealing skin below that is lighter, fresher and brighter," she added.

The prices of these peels start from INR2,000 and a person has to take six to eight sessions to achieve desired results.

IANS WITH ADDITIONAL REPORTING BY NEWS DESK

Published in the Express Tribune, May 27th, 2010.
COMMENTS (1)
Comments are moderated and generally will be posted if they are on-topic and not abusive.
For more information, please see our Comments FAQ