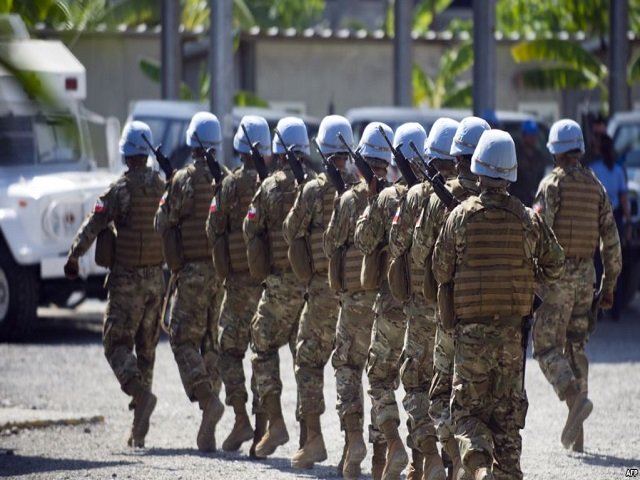 ---
The United Nations said Wednesday it had registered 18 alleged cases of sexual abuse and exploitation by its peacekeepers and civilian personnel in the Democratic Republic of the Congo last year.

Fourteen of the allegations involve paternity cases or complainants seeking "care for children born out of relationships," said Adama Ndao, head of the conduct and discipline unit at MONUSCO, the UN's peacekeeping mission in the country.

Some incidents relate to events that date back as far as 2013, she said, adding that complainants were being offered "psychological and medical support".

"All allegations are being investigated by the competent structures," Ndao said.

The 18 registered allegations are one fewer case than the 19 claims of sexual abuse or exploitation made against UN peacekeepers in DRC in 2016.

South African troops accused of abuse in DR Congo: UN

UN peacekeeping missions have been hit by a raft of sex abuse scandals, including child sex abuse, in DR Congo and elsewhere.

On Monday, a UN spokesman said South African troops serving under MONUSCO were accused of beating a 17-year-old boy and sexually exploiting women.

Complaints against UN staff have also previously been made in Senegal, Uruguay and South Africa.

UN Secretary-General Antonio Guterres has vowed to toughen the UN response to allegations of misconduct against the blue helmets whose mission is to protect vulnerable civilians in conflict zones.

The United Nations has nearly 17,500 troops and police serving in the DR Congo, its biggest mission.
COMMENTS
Comments are moderated and generally will be posted if they are on-topic and not abusive.
For more information, please see our Comments FAQ