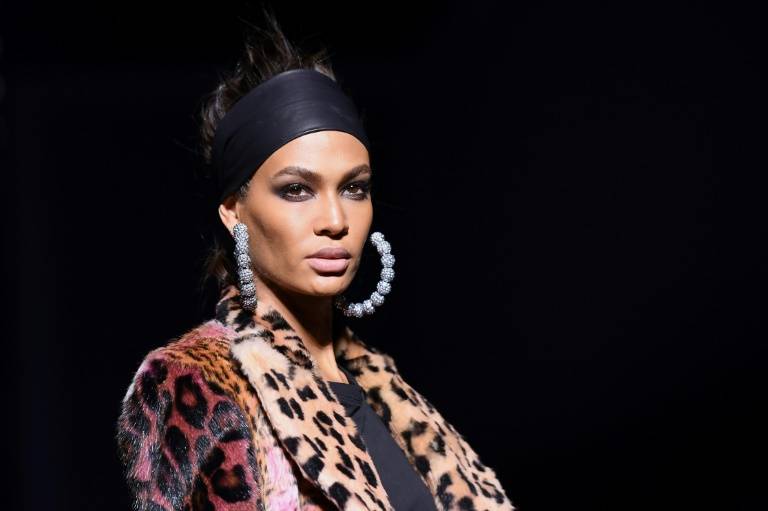 ---
NEW YORK: New York Fashion Week wrapped Wednesday with more departures in the offing, a striking taste for demure hemlines and empowerment dressing for women in a post Harvey Weinstein, MeToo world.

New York has suffered from a brain drain for several seasons and there were more goodbyes this week. Carolina Herrera, 79, gave her final bow as creative director of her four-decade-old eponymous label.




Canadian whizz kid Jason Wu is leaving Hugo Boss to concentrate on his own collection. Victoria Beckham and Jenny Packham are both relocating to London next season to celebrate their 10th and 30th anniversaries.

As the global style bandwagon shifts to Europe, with London Fashion Week kicking off today before moving onto Milan and Paris, here are seven top trends New York offered this season.

1) Back to black




A staple through the ages, black is definitely back -- especially for the evening in an awards season where the colour has been appropriated on the red carpet to protest against sexual harassment in the workplace. For black dresses, black pants and black jackets look no further than Michael Kors, Tom Ford, Tadashi Shoji or Christian Siriano.

2) Empowerment




Alexander Wang presented power dressing for the working woman, unveiled in a cubicle-style bland office backdrop for the sexual harassment watershed since the downfall of movie mogul Weinstein. Prabal Gurung cemented his reputation as the thinking woman's designer with a collection inspired by women-dominated groups like India's Gulabi Gang and the Mosuo tribe of China.

Diane von Furstenberg told journalists at her label's presentation: "I am personally more committed than ever to the empowerment of women." Eight models took part in a #MeToo show, narrating their stories of harassment from the runway in order to raise awareness.

3) Suits




There were more sartorial nods to the mood of the time: Tom Ford's woman was all cat-suited superwoman in leggings and pant suits, with barely a skirt in sight and 'Pussy Power' purses.

Ralph Lauren sent out a white pant suit - an attire that has been favoured by Hillary Clinton and women at the Grammy's, even Melania Trump, although the jury's out on why. There were leggings from Philipp Plein and boxy 1980s yuppy-style suiting from Marc Jacobs.

4) Modesty's a virtue





The high-end fashion customer spans all markets and sensibilities. The vast majority of Calvin Klein's nuclear winter style collection, with long skirts, necks and hair covered, bodies sheathed in baggy clothes could have been worn by religiously observant Muslim or Jewish women.

Packham unveiled capes to accessorise strappy dresses. Ralph Lauren's colorful cocktail dresses were high necked with sleeves. "An awful lot of women that buy our dresses struggle, they don't like the top of their arms showing," Packham told AFP. "You can have a bit more fun with that because it's an accessory."

5) Animal prints





Animal print was everywhere. From Tom Ford's loud jaguar print pant suits, to luxury Italian label Bottega Veneta, to up-and-coming diversity champion Christian Siriano and even Victoria Beckham.

6) Belt up

There was a new focus on belts, such as at Adam Selman. Marc Jacobs cinched his waist with extravagant leather sashes. Belts were the star of the farewell parade in tribute to Carolina Herrera's signature look.

7) Outer space




Once is fun, twice a coincidence and three times a trend. Philipp Plein transported his guests to a snowy-space escape complete with a space ship, transformer style robot and copious amounts of silver.

Packham's moon and star beaded dresses were inspired by the cosmos. Calvin Klein indulged in silver too and called the 1960s space race one of the inspirations for his America-with-a-dark-underbelly show.

Have something to add to the story? Share it in the comments below.