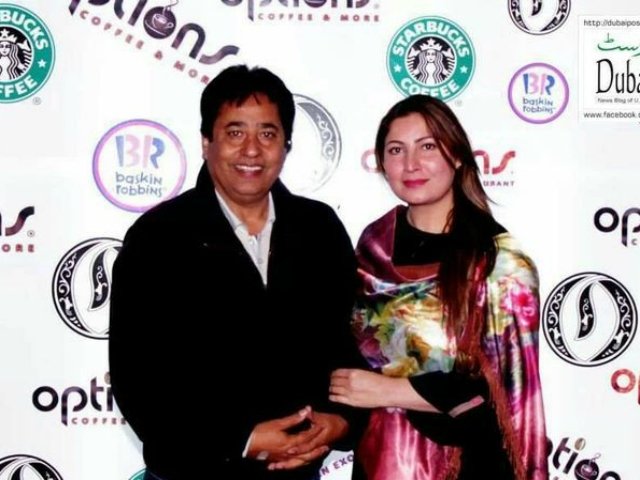 ---
LAHORE: Rumours have recently surfaced regarding the divorce of famous film director Syed Noor from actor wife Saima Noor. However, the two have outright denied any such assumptions. The couple took to social media to share a video clip stating that they are happily married and will never separate.

The director warned to sue those propagating such lies unless they publicly apologise. "It is painful for me and Saima to witness such rumours. Saima is not active on social media and it's sad that she has had to appear on camera in front of all of you to negate these wretched rumours," expressed Syed.

He continued, "We are happy… there were no issues between us. We will always stay together."




Saima is the director's second wife, who he started dating during the shooting of film Ghoonghat. At the time, Syed was apparently happily married to writer Rukhsana Noor but was still inclined to the actor.

Although the two married in 2005, it wasn't until a 2007 press conference that Saima publicly admitted to having married Syed.

The director has three daughters and one son from his first marriage. Rukhsana started living separately from him after he married the Lollywood star but chose not to divorce him.




Unfortunately Rukhsana, who had been battling cancer for 15 years, passed away early last year. She had even gone to the United States for treatment, where she lived with one of her daughters.

Rukhsana was a journalist who had also taught across various Punjab varsities and later went on to launch a production house. She wrote several songs and scripts for hit films including Syed's Choorian.



Have something to add to the story? Share it in the comments below.