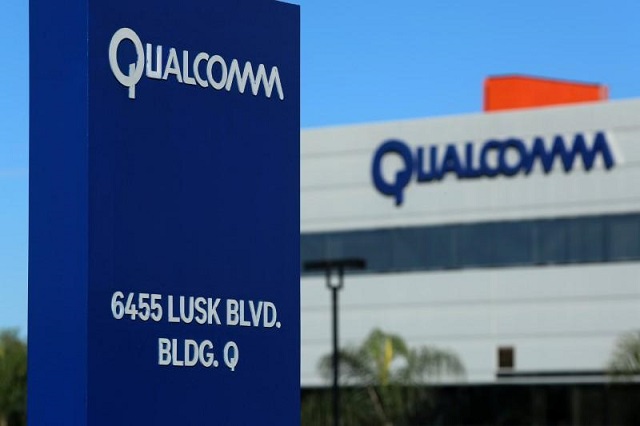 ---
Qualcomm said on Wednesday it met with Broadcom earlier in the day to discuss the latter's revised $121 billion bid, the first time the chipmakers have discussed what would be the technology sector's largest ever acquisition.

The outcome of the meeting will determine whether Qualcomm, which has resisted Broadcom's takeover approach since November, will engage in negotiations or continue to defend itself by rallying its shareholders, who are scheduled to vote on March 6 on replacing the majority of its board with Broadcom nominees.

Neither side commented on what transpired in the two-hour meeting. Qualcomm said in its statement its board would meet to determine its next steps.

Amazon paid $90 million for camera maker's chip technology

Broadcom's top executives left the meeting with the impression that their Qualcomm counterparts listened to them but did not engage, according to sources familiar with the matter who asked not to be identified because it was private.

The meeting came after Qualcomm rejected Broadcom's revised cash-and-stock bid of $82 per share last week and said the new offer still undervalued it and fell well short of the firm commitments on regulatory issues it expected.

Qualcomm had said it would take the meeting to allow Broadcom to explain how it would attempt to bridge the gaps in both value and deal certainty and to better understand the issues that remained unaddressed in its proposal.

Qualcomm said last week that Broadcom's plan to address antitrust concerns by selling two Qualcomm businesses, its Wi-Fi networking processors and RF Front End chips for mobile phones, was inadequate to allay concerns that the deal would not win regulatory approval.

Qualcomm shares fall as reports say Apple may scrap its chips

The takeover battle is at the heart of a race to consolidate the wireless technology equipment sector, as smartphone makers such as Apple and Samsung use their market dominance to negotiate down chip prices.

Broadcom is mainly a manufacturer whose connectivity chips are used in products ranging from mobile phones to servers. San Diego-based Qualcomm primarily outsources the manufacturing of its chips which are used for the delivery of broadband and data, a business that would significantly benefit from the rollout of the 5G wireless technology.

Qualcomm has argued that signing a deal with Broadcom could create uncertainty with its customers during the time it takes to complete the deal. Broadcom has promised to pay a breakup fee of $8 billion in the event regulators to thwart the deal, as well as a "ticking" fee of 6 per cent per year on the cash portion of the consideration if the deal takes more than 12 months to close.
COMMENTS
Comments are moderated and generally will be posted if they are on-topic and not abusive.
For more information, please see our Comments FAQ