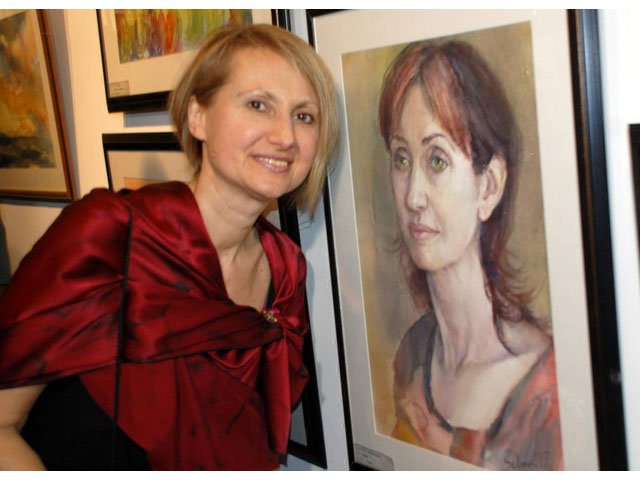 ---
The second international Water Colour Conference started in Jamshoro on Wednesday, with masterpieces of artists from Pakistan and other countries on display.

Artists from the United States, Turkey, China, Hong Kong, Portugal, Russia, Serbia, Bulgaria, Iraq, Spain, Brazil, Check Republic displayed their work at the event. Awards were conferred to 100 artists for their outstanding work.

The foreign delegates, besides participating in the conference, also danced on the famous Sindhi song Ho Jamalo. The paintings of renowned artists from 60 countries attracted art admirers.

The arts fair, one of the biggest in the country, started in the Centre of Excellence in Art and Design  associated with Mehran Engineering University and artists, educationists, social personalities and students attended the inauguration ceremony held at the green grounds of the centre.




Addressing the gathering, director of the centre Bhai Khan Shar highlighted the aim of the conference. The foreign delegates also celebrated the occasion with the students and other participants at the event.

Vice-Chancellor of Mehran University Dr Aslam Uqaili said the centre was successfully polishing up the skills of the students. The International Water Conference will provide a chance to the local talent to share their art work with international artists. He said that the art conference should continue in the coming years.

The students said that the exhibition will not only provide an opportunity to exchange views with the artists and understand their work which will help them improve their own skills.

The exhibition and conference will continue till February 18.