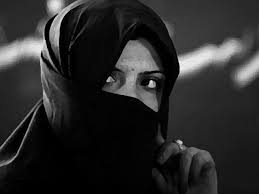 ---
KARACHI: The police claimed on Wednesday to have solved the suspected honour killing of a man and the injury of his wife by arresting the key suspect who is believed to be the victims nephew.

The couple, who were originally from Balochistan, married of their free-will in Quetta around 14 months ago and were attacked by their relative on the outskirts of Karachi.

Police claimed that the key suspect, who is the nephew of the injured woman, has been arrested. Law enforcers also claimed that the accused admitted to the crime.

The police and family said that the couple was attacked at their rented house in Wandi Sharif Goth within the limits of the Manghopir police station late on Tuesday night by the woman's nephew, Abdul Ghani, who also lived in Sohrab Goth.

Teenage couple electrocuted in Karachi 'honour killing'

They said the couple's families were opposed to their marriage. "As the families, particularly the girl's family opposed their marriage, both eloped from Quetta and started living in Karachi in hiding," said the husband's brother. The husband was killed in the attack while his wife was seriously injured and is still admitted at Abbasi Shaheed Hospital.

Ghani has admitted to the crime, according to the police. "I had been looking for them since they went into hiding. After finding their location, my friend Mushtaq and I entered their home and opened indiscriminate fire at [the husband], killing him on the spot," the arrested accused admitted.

"Then I attempted to kill [the woman] with the same gun but unfortunately, the gun didn't work."

The accused admitted that then he started beating his aunt with sticks and a knife in an attempt to kill her. "I also sustained injuries while attacking my aunt as she continued to offer resistance," he explained. "I left their home in a hurry as i believed that she had also died."

The accused went to a private hospital in Gulshan-e-Maymar for medical treatment, claiming that he sustained injuries during a robbery bid. This stirred the authorities' suspicion and the police arrested the man from the hospital.

Man strangles daughter to death for honour

"We started questioning him and found that he was involved in the honour killings as he was unable to satisfy the police during initial course of interrogations," said Manghopir SHO Haji Sanaullah.

He said that FIR No 50/18 has been registered on behalf of the deceased's brother against the arrested accused and at least five of his accomplices for assisting him in the crime.

The nominated accomplices are included Ali, Ahsan, Abdul Ghani, Amanullah and Ali Gul. The police have also taken Mushtaq into custody and are searching for the others.
COMMENTS
Comments are moderated and generally will be posted if they are on-topic and not abusive.
For more information, please see our Comments FAQ