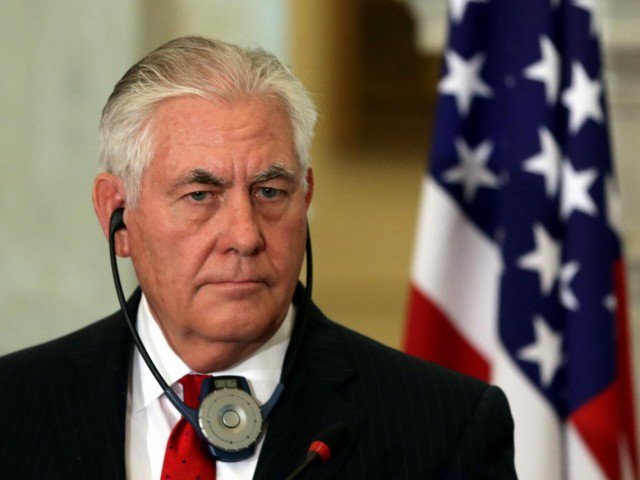 ---
AMMAN: US Secretary of State Rex Tillerson on Wednesday conceded that Iran-backed Hezbollah is part of the "political process" in Lebanon, appearing to soften Washington's tone ahead of a visit to the country.

"We support a free, democratic Lebanon free of influence of others, and we know that Lebanese Hezbollah is influenced by Iran. This is influence that we think is unhelpful in Lebanon's long-term future," Tillerson said at a press conference in Jordan.

"We also have to acknowledge the reality that they also are part of the political process in Lebanon."

Shiite movement Hezbollah the only faction to have retained its weapons after Lebanon's civil war is a member the Lebanese government of Prime Minister Saad Hariri.

Despite being branded a "terrorist" organisation by the United States and targeted with economic sanctions, Hezbollah has risen to play a decisive role in regional conflicts including Syria.

The US Justice Department in January announced the creation of a special task force to investigate what it called "narcoterrorism" by the powerful movement.

Lebanese politician warns of Arab sanctions over Hezbollah

The United States levied sanctions in early February against six individuals and seven business with alleged links to Hezbollah financier Adham Tabaja.

The group's influence was last year at the heart of a political crisis in Lebanon that saw Hariri quit -- and then later rescind his resignation amid a tug-of-war between regional titans Iran and Saudi Arabia.

In the wake of the crisis Lebanon's political players including Hezbollah  agreed to stick to the country's official policy of "disassociation" to stay out of regional conflicts.

Tillerson is due to meet Lebanon's political leadership Thursday as part of a tour of the Middle East.