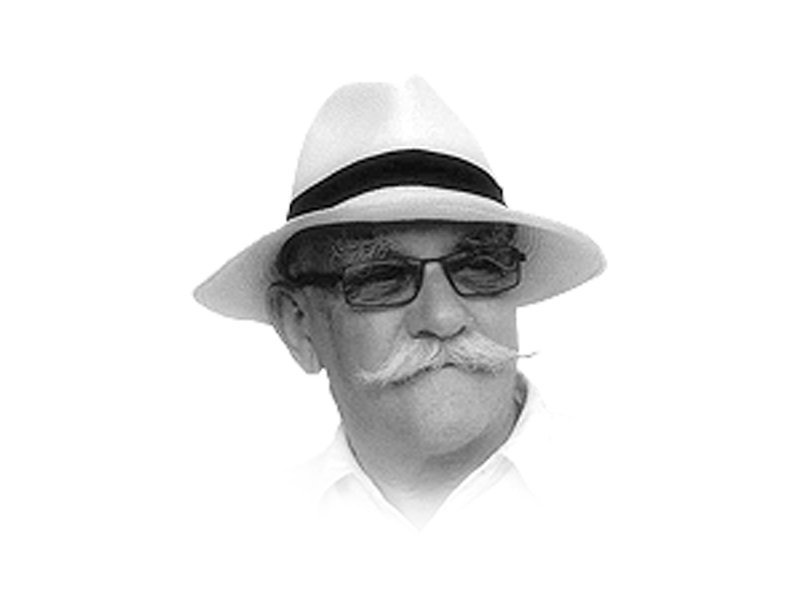 ---
It was a week where a story about another child rape and murder, an honour killing and menstrual pads tied to a film review all got a mention on the same page. Sex in some form or another was a skein in each, and these words are typed on a day when an unmentionable saint has his day of remembrance and yes St V has that whiff of sensuality about him, does he not? Which is the very reason he is cast into the outer darkness only to bounce back in a jiffy right across Facebook, Twitter, WhatsApp and any other social media platform popular with the young people of the Land of the Pure.

So…sex. I have no wish to trivialise or in any way downplay the gravity of the sexual crisis that the country is currently head on with. A man has just confessed to six and possibly more rapes and murders of girls aged less than 10 years, and is already on trial for the murder and rape that has sparked the current level of heightened awareness of sex crimes against children. Nothing gets more serious than that.

But we do need to talk about sex. None of us would be here without it. Two people need to have sex in order to make a baby. You. They were your mother and father. Outside of a laboratory test tube there is no other way to do it. And it is the most difficult thing to talk about. It induces fear, horror even and sometimes violent reactions.

Today the media, all platforms and formats print and electronic, are in trouble with sex. The dominant stories all have a sexual element and they are ongoing and eternally developing. Children feature heavily as being murdered, abused, and disbelieved. Schools all over the country — regular schools not madrassas — are turning up instances of sexual abuse by teachers almost daily. Murderers and rapists parade before us having done unspeakable things. Commentators condemn them ad infinitum and nobody but nobody outside a scattering of bold souls on the inside pages of the English press actually talks about it. More particularly talks about what to do about the sexual crisis — and it is a crisis — that has turned a loquacious and garrulous populace into dumbstruck stones.

Or perhaps not all dumbstruck as the narrative always has a place for those that would only have us talk in their words, not to have words and thoughts of our own. We fear those that own the only narrative that matters when it comes to sexuality in all its iterations and renders the rest mute, impotent. Sex remains inside the cloud of unknowing, known but unknown and unspeakable.

Talking openly about sex invites that most dangerous of developments — critical thinking, and if there is one thing that is suppressed at every level in Pakistan particularly among the poorest and most deprived it is critical thinking. There is precious little of it in the institutions of higher learning as well. Why? Because it opens the door to challenging and examining some of the fundamentals of culture and social structures. Start talking about sex and suddenly you are talking about the culture of gender segregation and if there is one thing you do not want to be talking about it is gender segregation because down that path lies venality, filth, degradation, the collapse of civilisation as we know it and the distant possibility of a normal relationship over a far horizon.

So…the collapse of civilisation as we know it. Never has there been a greater need for that collapse. Let the iconoclasts shake the tree, pummel the walls of ignorance and challenge fundamentals that are of archaeological interest but of little import beyond that.

Talking about sex is but a small part of the battle that is now shaping up across the generations and genders. It is going to be long, bloody and very very bitter. In death poor Zainab has become iconic herself, so let the icon become the catalyst, her image a rally-point. Civilisations come and go because nothing is forever and there is always another one waiting in the wings. Talk about sex. You know it makes sense.

Published in The Express Tribune, February 15th, 2018.

Like Opinion & Editorial on Facebook, follow @ETOpEd on Twitter to receive all updates on all our daily pieces.
COMMENTS (1)
Comments are moderated and generally will be posted if they are on-topic and not abusive.
For more information, please see our Comments FAQ