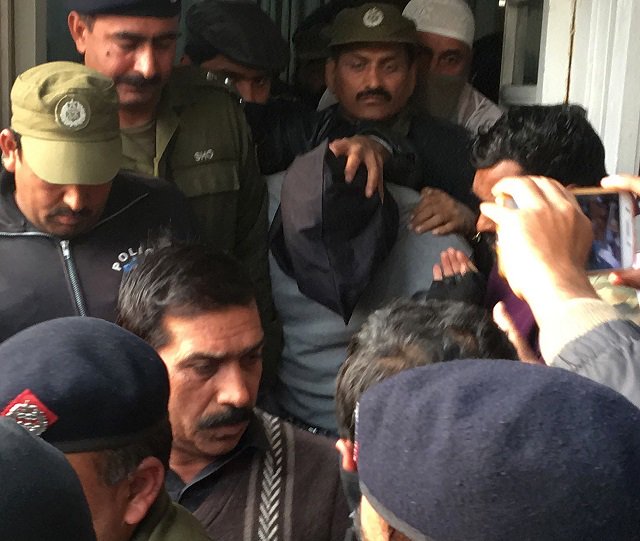 ---
LAHORE: Advocate Mehar Shakeel, counsel for Imran Ali, prime suspect in the rape and murderer of the minor, Zainab of Kasur and seven others, decided not to plead Imran's case after he confessed his crime.

The accused confessed that he had raped and murdered nine girls during his jail trial in Kot Lakhpat jail.

ATC indicts Imran for Zainab's rape and murder

Talking to The Express Tribune Shakeel said the accused Imran had told him that he is being made a 'scapegoat', and is not the actual culprit of the crime. Upon hearing this, Shakeel took interest in the case. He aimed to get Imran acquitted following the statement that he is innocent.

Shakeel said that Imran had requested him to plead his case when the accused was produced before the anti-terrorism court (ATC) for getting remand.

When asked how the conversation took place keeping in mind that no one was allowed to go near Imran, Shakeel said he doesn't recall the exact day, but that Imran approached him during his hearings.

he also said leaving the case was a "decision of his heart which compelled him to not plead after the confession." He said he was under no threat or pressure.

He also added that he did not take up the case to get fame and popularity in the media.

Zainab case: Accused confesses to more murders

The advocate further added, "I have sons and daughters, I'm a part of the society, I have sympathy for children, it wasn't suitable for me to continue fighting the case after the confession."

Shakeel further added that his profession and moral values did not allow an innocent to be implicated or punished falsely. But when the advocate realised that Imran had confessed, he decided to walk away from the case.
COMMENTS (1)
Comments are moderated and generally will be posted if they are on-topic and not abusive.
For more information, please see our Comments FAQ