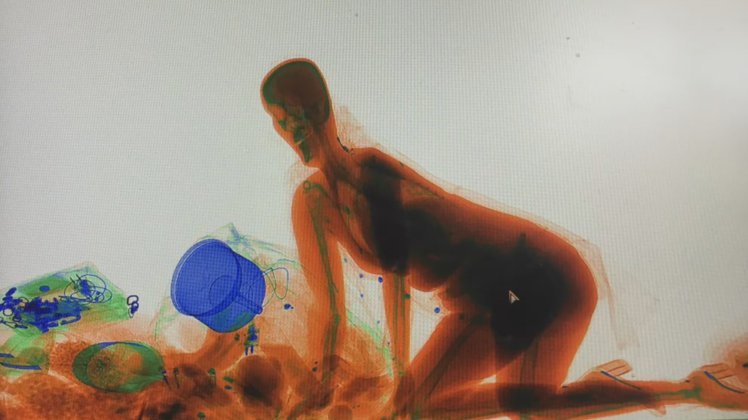 ---
SHANGHAI,:
A woman in southern China accompanied her purse through a train station's luggage x-ray machine rather than part with the bag amid the Lunar New Year holiday rush, Chinese media reported.
Video from the digital news platform Pear Video, linked on the Facebook page of the state-run People's Daily newspaper and widely picked up online, showed a guard apparently telling the woman that, yes, small bags need to go in the machine, too.
Chinese media mocks India after nuclear submarine mishap
The security video shows her leaving the screen and then emerging from the device. Still x-ray images online show a person in high heels kneeling among bags and other items.
The woman rode through the security screening machine on Sunday in the southern city of Dongguan because she wanted to protect her money, the People's Daily's Facebook post and other media reports said.
China's Xi stresses military modernisation in pre-new year visit
Many Chinese migrant workers carry their annual earnings home to family in cash during the Lunar New Year holiday, the busiest travel period of the year.
"Passengers are warned that not only is this kind of behavior forbidden, but also the radiation from the machine is incredibly harmful to human health," the People's Daily said.
COMMENTS (1)
Comments are moderated and generally will be posted if they are on-topic and not abusive.
For more information, please see our Comments FAQ