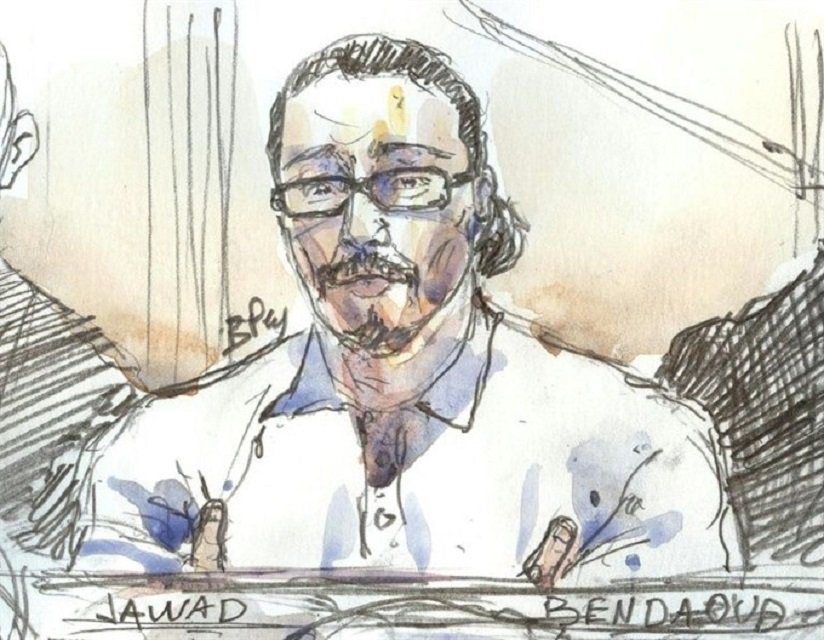 ---
PARIS: A man who rented his flat to Islamic State militants will be sentenced on Wednesday in the first trial stemming from 2015 Paris attacks that left 130 people dead.

Prosecutors are seeking a four-year jail term for , though more serious terrorism charges have been dropped after they said there was insufficient evidence that he knew the men were attackers.

The court has been packed for the first trial connected to France's worst attacks since World War II, which started days before a separate case in Belgium involving Salah Abdeslam, believed to be the only surviving gunman from the Paris atrocity.

Paris attacks suspect 'message' showed desire to detonate belt: report

French media nicknamed Bendaoud the "Daesh landlord", using another name for Islamic State, after it emerged the attackers' ringleader Abdelhamid Abaaoud had holed up for days afterwards in the apartment in the Paris suburb of Saint-Denis.

Bendaoud, a 31-year-old drug dealer, became a national laughing stock after an infamous TV interview in which he insisted that nothing about the men had seemed suspicious.

Abaaoud and an accomplice, Chakib Akrouh, hid out and plotted a fresh attack before they were killed in a dramatic police raid at the apartment on November 18, 2015, five days after the Paris carnage.
Bendaoud has been on trial since January 24 along with another known criminal, Mohamed Soumah, who helped arrange the apartment but also claimed he did not know the men were terror suspects.

Prosecutors last week urged the court to jail both men for four years for criminal conspiracy, less than the maximum six years they faced for criminal and terrorist conspiracy.

Paris attacks suspect to go on trial in Belgium

But they are seeking a five-year sentence for a third man, Youssef Ait Boulahcen, for failing to alert authorities about a terror plot.
He is "someone who believed completely in the ideology of Islamic State", the prosecutor said.

Ait Boulahcen is the brother of a woman killed along with the Islamic State militants in the dramatic police raid at the apartment.
Bendaoud has put on a show for the courtroom throughout the three-week trial with a series of comic outbursts and one-liners which families of the victims have found distressing.

At one point he regaled the court with a tale of bonding with a rat in prison, while at another he joked that no one will want to join his drug-dealing ventures after all the unwelcome publicity. He has presented himself in court as a cocaine-sniffing womaniser who had previously rented the grubby flat to eastern European gangsters without asking questions.

Islamic State claims responsibility for Paris attacks

But at one point both he and Soumah were moved to tears as they heard testimony from people who lost loved ones in the attack.
Nine suicide bombers and gunmen carried out simultaneous attacks on the national stadium in Paris, as well as on bars and restaurants and the Bataclan concert hall.

Abdeslam was allegedly equipped with a suicide belt but discarded it and went on the run for months before he was finally arrested in March 2016 following a shootout with police. He went on trial for the shootout but will be prosecuted in France for the attacks at a still unknown date.
COMMENTS (1)
Comments are moderated and generally will be posted if they are on-topic and not abusive.
For more information, please see our Comments FAQ