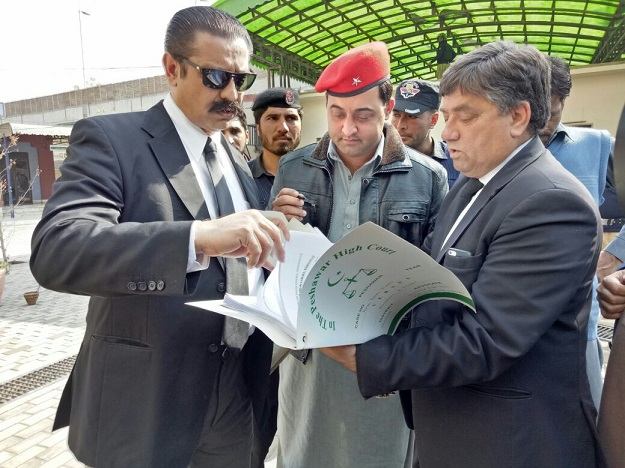 ---
PESHAWAR: An appeal was filed in the Peshawar High Court on Wednesday challenging an anti-terrorism court's decision to exonerate 26 suspects in the Mashal Khan lynching case.

The appeal, filed by victim's brother, Aimal Khan, urges PHC to award capital punishment to the 26 exonerated students of Abdul Wali Khan University.

One awarded death sentence, five life imprisonment in Mashal Khan murder case

It states that their acquittal is "against the golden principles of Qisas," adding that "such offence are restricted through capital punishment" to set precedent.

The appeal claimed that the trial court failed to "appreciate the ocular as well as circumstantial evidence". It states that all 26 exonerated were clearly visible in the videos of the incident, asking the court to not allow concession of acquittal to anyone who became part of the mob.




The appeal said the foundation of the prosecutor's case was preplanned conspiracy. It also highlights that upon returning to their hometown, the accused were received by a crowd addressing whom they admitted to their guilt and "the charges leveled against them."

The applicant prayed to the court to set aside the judgement handed out by ATC Abbotabad in Hari Pur Centrail Jail, and sentence the accused in "accordance to the charges leveled against them."


ATC decision to exonerate 26 suspects in Mashal lynching case to be challenged in PHC


On February 7, the ATC had awarded death sentence to one, 25-year-prison to five and exonerated 26 others in the Mashal's murder case.

The decision, announced by judge Fazal-e-Subhan Khan at Haripur Central Jail, exonerated 26 out of 57 accused in the Mardan lynching case stating in the judgement that: "No conclusive evidence is brought on record against them and at the same time they were not found to have played any overt act in the lynching of Mashal Khan whereas though identified in the videos/PFSA report, they could only be seen standing in the mob or making videos, therefore, they are acquitted of all charges leveled against them and it is directed that they shall be released forthwith if not required in any other case."