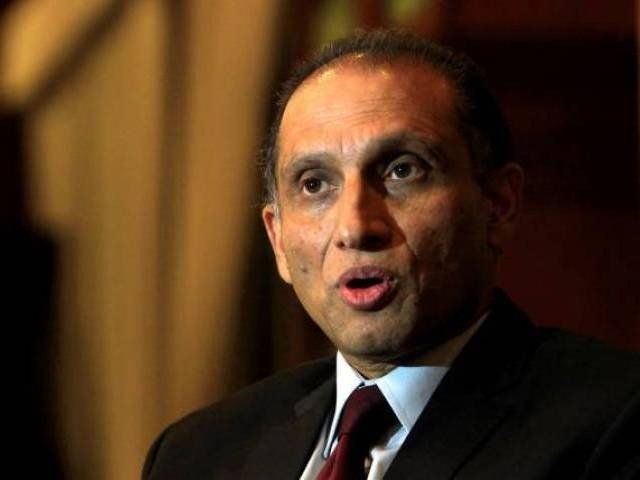 ---
Ambassador to the United States Aizaz Ahmed Chaudhry has said that although Pakistan desired good relations with its war ally, it cannot be made the scapegoat for the failures of others in Afghanistan.

Speaking at the University of California, he criticised the military pursuits and misadventures of the US.

"Peace in Afghanistan is in Pakistan's own interest. However, peace will remain elusive by the pursuit of a purely military solution and that political reconciliation is the only option to move forward."

The talk was organised by the Center for India and South Asia of UCLA and the ambassador seized the opportunity to emphasise the longevity of good relations between Pakistan and the United States, which is marked by severe ups and downs.

Any breakdown in Pak-US relations will be a big mistake: Aizaz Chaudhry

He stressed the importance of Pakistan and US working together and highlighted the mutual Geo-strategic benefits heralded by a long term and stable cooperation. He said that divergent approaches should not impede such a cooperation.

The ambassador prided the efforts of Pakistan's armed forces in rooting out all subversive elements and commended the tactical ingenuity and forthrightness of the security forces in the tribal areas seen in the past three years.

He added that relations between Pakistan and the US have always been broad-based and multi-faceted and strong bilateral ties cannot be wavered by the situation in Afghanistan.

Pakistan wants to send Taliban, Haqqanis back to Afghanistan: Aizaz Chaudhry

"Drifting away from each other, would not be in the interest of either country", he said. Furthermore, he referred to the sheer magnitude and depth of linkages and networks that bolster strong people-to-people contacts and private sector engagements that prevail, even when the governments are at odds.

When the floor was opened for questions, the ambassador answered more questions about Pakistan's international and regional concerns and challenges.

He took the time to talk about the transforming global dynamics, the evolving world politics and the observed socio-economic trends; factors that need to be assessed to redefine international relations. Students, faculty members and Pakistani Americans were in attendance.
COMMENTS
Comments are moderated and generally will be posted if they are on-topic and not abusive.
For more information, please see our Comments FAQ