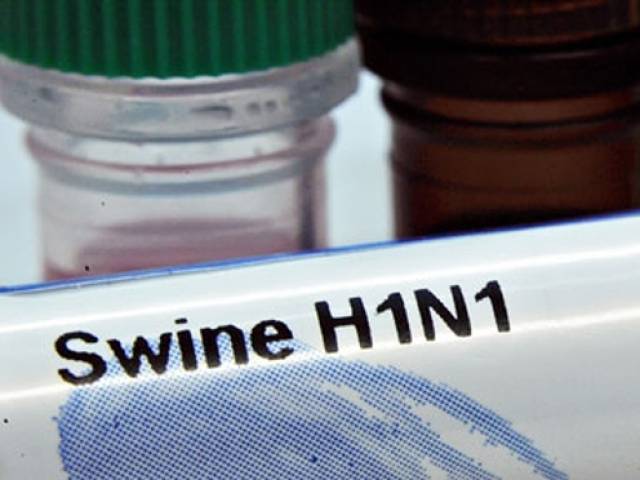 ---
ISLAMABAD: As many as 180 patients in the twin cities of Rawalpindi and Islamabad have so far tested positive for influenza virus (swine flu) while at least two patients had reportedly died from the virus.

The National Institute of Health (NIH), which tested samples of patients for influenza, said that 78 of the patients who tested positive for the virus hailed from Islamabad while over 100 belong to Rawalpindi.

According to sources in NIH, they have received over 7,000 samples of blood from across the country suspected of being infected with influenza.

Hospitals and clinics in the twin cities had sent in around 1,000 blood samples, of which over half or 550 were sent by health centres in Islamabad. Of these, the virus was confirmed in 78 samples.

Rawalpindi sent in around 600 blood samples of which around 100 had tested positive for the virus.

Lack of medicines

On the other hand, influenza patients are facing problems owing to a shortage of relevant medicine in the market.

Dr Naseem Akhtar, an assistant professor on infectious diseases at the Pakistan Institute of Medical Sciences (Pims), told Roznama Express that as many as 17 patients, who had tested positive for influenza, were currently under treatment at the hospital. Of these, one patient was admitted to the intensive care unit (ICU), another in the surgical ICU while the remaining 15 had been kept in an isolation ward.

Blood samples from these patients have been sent to NIH for testing, he added.

Acknowledging that at least two patients have died of influenza, Dr Akhtar said that to ensure an adequate supply of medicine, Pims had submitted an application to the World Health Organization (WHO) upon which the global health body provided the tertiary hospital with 200 Star-flu capsules — sufficient for 40 patients.

Meanwhile, Dr Masood Ghani, a senior doctor at the government-run Polyclinic Hospital, shared that they had sent three applications to the WHO in the past three weeks to procure 1,200 capsules for influenza to treat 240 patients.

He added that despite having fewer patients, Dr Ghani was confident the Polyclinic had sufficient medicines to treat patients.

Initially, the WHO had provided Polyclinic with medicine for 40 patients.

Published in The Express Tribune, February 14th, 2018.