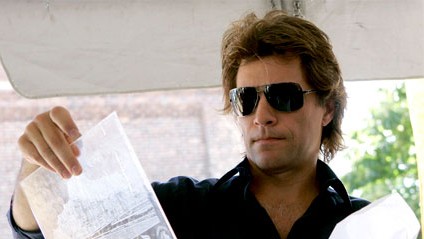 ---
LONDON: Rocker Bon Jovi has quit smoking because he is not willing to pay the huge insurance premiums needed to cover a smoker.

Jovi picked up the habit while filming the 1995 movie "Moonlight and Valentino". But now he has decided to stay away from cigarettes, reports express.co.uk.

"I swore off them (cigarettes) before the tour and I'm happy to say that I have not picked them up again. I quit because of the cold hard truth. I tried to get life insurance and the price with smoking was so ridiculous that it was enough to make me angry and just throw them (cigarettes) in the garbage," he said.
COMMENTS (1)
Comments are moderated and generally will be posted if they are on-topic and not abusive.
For more information, please see our Comments FAQ