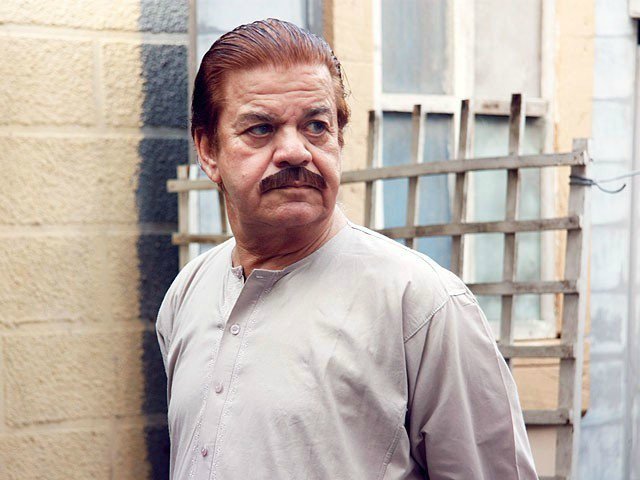 ---
DUBAI: The golden age of television is dead, they say. There is streaming, multiplexes, web series that speak volumes about the many ways standard programming has irrevocably brought on new tides when it comes to entertainment and how it is consumed. An era of Pakistani television also came to a sad and tragic end with the death of the esteemed veteran actor Qazi Wajid.

If you were a child growing up in the 80s and 90s, you listened to 'cassette kahanis' – little audio books that were filled with stories for children. From Sindbad The Sailor to Jack And The Beanstalk, stories for children were translated in Urdu and read out by famous radio and voice actors such as Najma Khatoon, Zeenat Yasmin and Wajid himself. Wajid would play out all kinds of roles whether it was the sage old man or the evil villain – most of us remember his voice featuring in a large part of our childhood.




But that was just how us millennials remembered him. Wajid's legacy was much stronger and already established long before the age of information explosion. Wajid played the barber in the first televised version of Taleem e Baalighaan that aired in 1969, but played the 'Molvi Saab' in the later version directed by Tasneem Aslam. Wajid starred as the streetsmart 'Raja' in the critically acclaimed Pakistan Television drama Khuda Ki Basti. Wajid was also remembered for his iconic role in Ankahi as Sana (Shehnaz Sheikh)'s boss in the drama. He later played a distinguished Henry Higgins' styled bachelor 'Faran' in the hit drama that starred Shehnaz Sheikh, Tanhaiyaan and a friendly, doting father to Marina Khan in Dhoop Kinarey, all in the 1980s, a great era for Pakistani dramas. Wajid morphed beautifully into any role that he was given, whether it was thoroughly central or peripheral, Wajid's flawless acting abilities allowed his audiences to wholly believe in whatever role he performed.

Veteran TV actor Qazi Wajid passes away

Born in Meerut on May 26, 1930, Wajid initially worked in Radio Pakistan and later transitioned into television. His crisp Urdu accent, golden hair and blue eyes made for an interesting image onscreen but it was his talent that shone through and through. He delivered his dialogs with the classic thespian lilt that was so notable in actors of his time. He was well-versed in literature, philosophy and culture, for him acting was not a job but a passion. For actors of his generation, the performance art was not merely earning a day's buck or cheap fame – but a learned craft. Sets became their homes, co-actors became family. Wajid gave an interview about the late Moin Akhtar and spoke about him as a friend and a comrade rather than merely a co-actor. Wajid was also known for being a kind and generous man himself, as tributes began flooding in as the news of his death circulated around.




Wajid was recently seen in the TV play, Sang e Mar Mar where he played a cruel patriarch to a cruel patriarch. Wajid played Gulistan Khan (Nauman Ijaz)'s father, Baraan Khan, who is killed by Gulistan as a result of a mercy killing due to Baraan Khan being in intense pain. In a short role (only shown through flashbacks) Wajid's performance illuminated the screen. He was ominous and vicious as the strict and orthodox father but also called out to your humanity as the ailing Baraan Khan begging his son to kill him.

The demise of Qazi Wajid does not simply mark the death of a distinguished and prominent actor – but it also marks the closing of an era of a golden age of television in Pakistan. Though there are great dramatic feats being created at the moment and there is a new wave of artistic attempts but actors such as Qazi Wajid were the original greats. With his death, there is a proverbial and physical end of an era.

Have something to add to the story? Share in the comments below.
COMMENTS (1)
Comments are moderated and generally will be posted if they are on-topic and not abusive.
For more information, please see our Comments FAQ