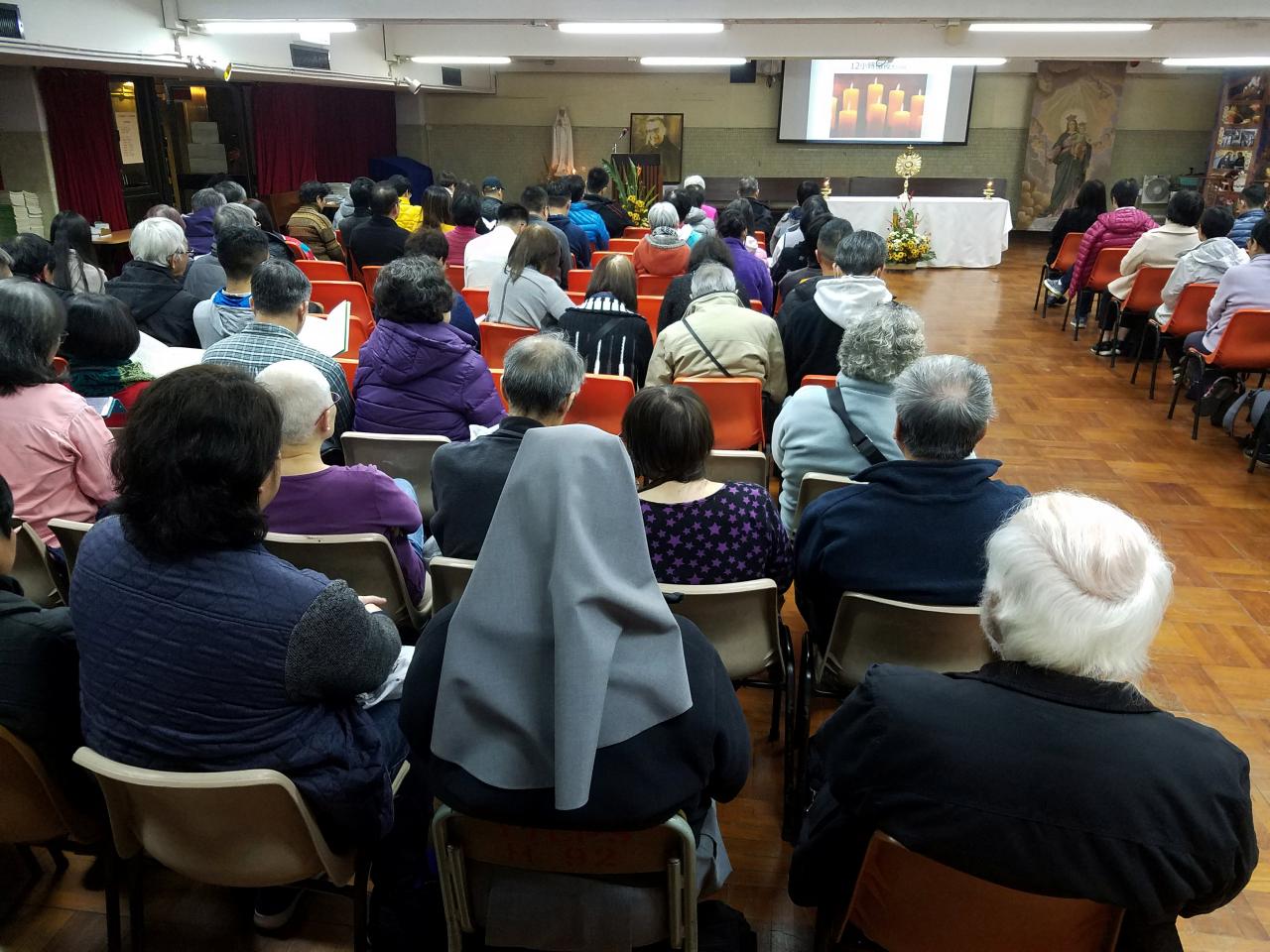 ---
HONG KONG: Catholics in Hong Kong stepped up their opposition to a deal between the Vatican and Beijing on Monday with an all-night prayer vigil and an open letter warning of dire consequences for the faithful in the communist country.

More than 200 people crowded into a hall of the St Bonaventure Church in a residential neighborhood to show their concern over the deal, which Vatican sources have said could be signed in the next few months.

"It's a precarious situation. There's a real danger of division," said one priest at the prayer service who declined to give his name.

The Vatican and China have been moving toward an accord on the appointment of bishops in what would be a historic breakthrough and a precursor to a resumption in diplomatic relations after seven decades of estrangement.

Hong Kong schools shut over deadly flu outbreak

But the prospect of a deal has sparked stiff opposition from many in the global church, some of whom say the Vatican would be selling out Catholics who have remained faithful to the pope during years of persecution.

The Chinese church is split between the state-backed Catholic Patriotic Association, where bishops are appointed by the government, and an "underground" church whose bishops have been appointed by the pontiff.

As the faithful prayed in Hong Kong, the number of signatories of an online petition against the deal, which would involve the Vatican recognizing bishops appointed by the government, rocketed from 20 to nearly 700 within hours.

"Confusion and pain"

"Their moral integrity is questionable," says the open letter, addressed to the heads of all national Roman Catholic bishops' conferences around the world.

The bishops appointed by Beijing "do not have the trust of the faithful, and have never repented publicly. If they were to be recognized as legitimate, the faithful in Greater China would be plunged into confusion and pain, and schism would be created in the Church in China," the letter says.

Alibaba founder Ma says will 'seriously consider' Hong Kong listing

China has tightened religious regulation with new oversight of online discussion of religious matters, of religious gatherings, of the financing of religious groups and of the construction of religious buildings.

The open letter stressed that any agreement between Beijing and the Vatican must be grounded in an end to religious persecution in China. It called on the world's bishops to ask the Vatican to "rethink the current agreement, and stop making an irreversible and regrettable mistake".

Years of persecution of underground clergymen, including arrests, disappearances, and forced labor, have made it hard for many Catholics to accept that two underground bishops would have to make way for state-backed bishops in order to facilitate the deal.

Another Hong Kong clergyman at the prayer service, who declined to give his name because he often travels to China, said the faithful he met during a trip last week told him they found the news of an impending agreement "ridiculous" and "unbelievable".