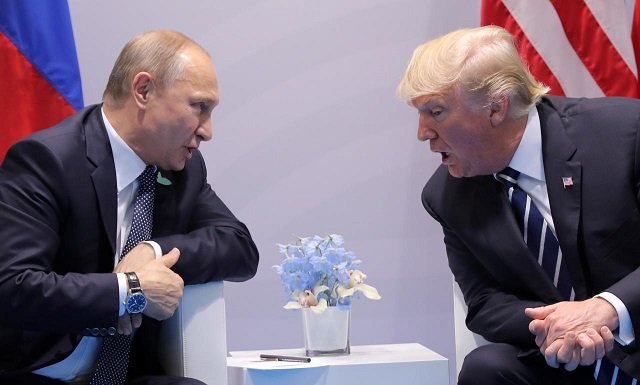 ---
WASHINGTON DC: US President Donald Trump called his Russian counterpart Vladimir Putin on Monday to offer his condolences after a deadly plane crash near Moscow, a White House official said.

Trump tells Putin more steps needed to scrap North Korea nuclear program

The call between the two leaders - who are at the center of an FBI investigation into Moscow's alleged meddling in the 2016 US election - took place after a plane crashed minutes after takeoff from Domodedovo airport, killing all 71 people on board.

Trump spoke with Putin to "express his condolences regarding the crash of Saratov Airlines Flight 703 on February 11," the White House said, offering its account of the event.

"President Trump said that the United States was standing by to assist Russian authorities in their investigation."

US spies bilked for $100,000 by Russian peddling Trump secrets: report

The pair also discussed Middle East peace, ahead of Putin's meeting with Palestinian leader Mahmud Abbas.

"The two presidents discussed other topics of mutual concern, and President Trump reiterated the importance of taking further steps to ensure the denuclearization of North Korea," according to the White House.
COMMENTS
Comments are moderated and generally will be posted if they are on-topic and not abusive.
For more information, please see our Comments FAQ