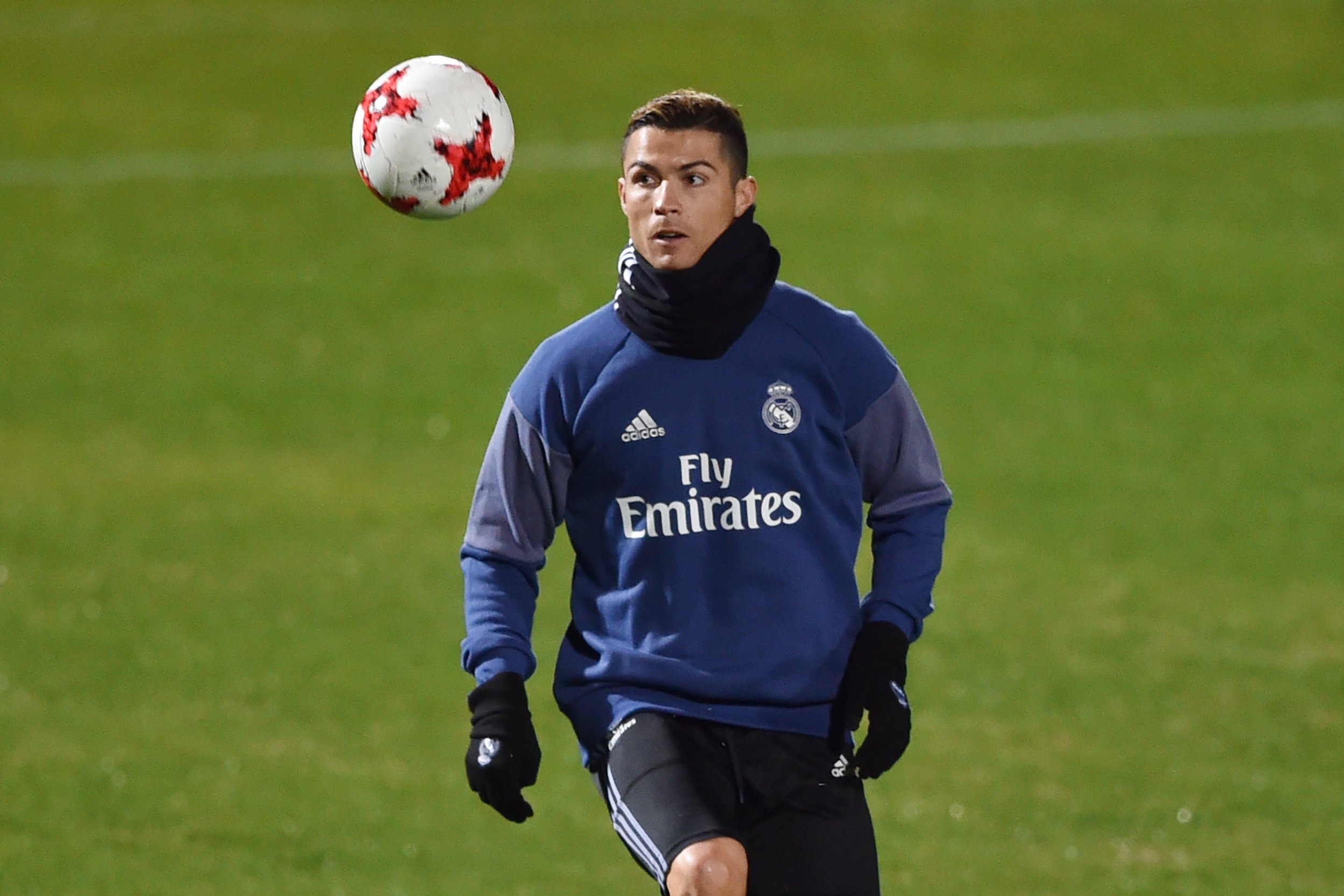 ---
MADRID: With Cristiano Ronaldo on one side and Neymar on the other, Wednesday's heavyweight Champions League showdown between Real Madrid and Paris Saint-Germain sees two of the game's biggest global superstars collide.

Ronaldo, the current world player of the year, has rediscovered something like his best form just at the right time for Real.

PSG, meanwhile, are placing their hopes in Neymar, the world's most expensive player and a likely Ballon d'Or winner of the future, as they chase the European glory that has thus far eluded them.


Real score five to warm up for midweek PSG clash


The Brazilian left Barcelona for Paris to step out of Lionel Messi's shadow. But, exactly seven years Ronaldo's junior, he is already being talked about in the Spanish capital as a possible successor to the Portuguese.

So far Neymar's route to the Ballon d'Or has been blocked by the Messi-Ronaldo duopoly — they have won the prize five times each in the last 10 years.

If Neymar inspires PSG to victory in this tie, and then on to glory in the final in May, he will stand a good chance of ending their domination.

But while Ronaldo turned 33 last Monday, he is far from finished.

He scored just four times in Real's first 18 La Liga games, his slow start to the season following a summer overshadowed by accusations of tax evasion.

But a weekend hat-trick in a 5-2 win over Real Sociedad took him to seven goals in his last four league outings.

Suddenly, 'CR7' now has 23 goals in all competitions this season, more than at the same stage a year ago.

"I am always looking to perform at the highest level and sometimes things don't work out the way we would like," Ronaldo told realmadrid.com.

He may be beginning his decline, but there is life in him yet. And Ronaldo also lives for the Champions League, a competition he has won four times before.

The Portuguese scored nine times in this season's group stage and his next goal will be his 100th in the competition for Real.

Neymar's first six months in France have at times been overshadowed by reports of an uneasy relationship with Edinson Cavani, the other idol at PSG and the club's all-time record goal-scorer.

Doubts are still raised about how much the French scene motivates him, too.

Last week he sat out a French Cup tie at Sochaux, just 48 hours after hosting a lavish party for his 26th birthday near Paris' Place Vendome.

But Neymar can almost do and say what he wants, as long as his performances on the field satisfy PSG's Qatari owners after they invested a world-record 222 million euros ($264 million) to sign him.

And he is delivering on the pitch, scoring a goal a game in a Paris shirt.

"We have lots of great players, but our leader on the pitch is Neymar," said PSG coach Unai Emery recently.

In France, persistent speculation about a potential Real bid to sign Neymar, possibly as early as this year, has been seen as an attempt to unsettle PSG ahead of this tie.

"Would Neymar fit at Real Madrid? He would fit, for sure," Real's Marcelo, a Brazil teammate of Neymar, told Brazilian channel Esporte Interativo. "I think Neymar will one day play for Real Madrid."

PSG signed Neymar after he masterminded Barcelona's incredible 6-1 win when the teams met in the Champions League last season.

It is not too big a stretch to imagine Real doing something similar should Neymar oversee their downfall.

He will surely not be at PSG forever, and Madrid president Florentino Perez cannot wait too much longer to sign another global superstar, and a successor to Ronaldo.

"I hope Neymar will stay. He still has a lot of things to achieve with us," PSG skipper Thiago Silva told Canal+.