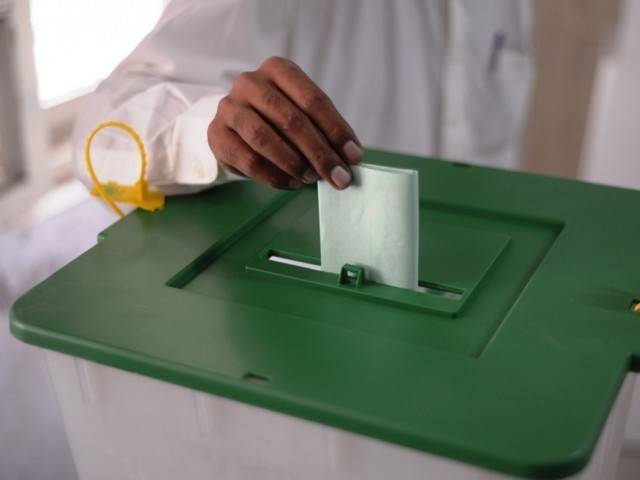 ---
PESHAWAR: A petition asking for voting and contesting rights for the Transgender community in the upcoming general elections was filed in the Peshawar High Court (PHC) on Tuesday.

The petition was filed by TransAction Alliance of Khyber-Pakhtunkhwa against the Election Commission of Pakistan (ECP), highlighting lack of measures taken by the institution ahead of General Elections 2018 including separate booths and a column in nomination papers.

"The respondents have taken no concrete actions to include transgender community in the upcoming electoral process in  2018 as voters as well as candidates," the petition argues.

It notes that the "delay by respondents [ECP] to rectify/ correct the nomination forms amounts to denial of fundamental rights of the petitioners."

The TransAction Alliance has also stressed on the lack of information provided by the ECP on voting booths. "The NADRA authority are issuing CNICs to the Transgender Persons with category "X" therefore, the ECP should specify which polling station the transgender community would approach for voting," the petition reads.

The petitioner has prayed that the court directs ECP to formulate a viable strategy to facilitate the transgender community; including training of polling station staff to combat bullying and harassment faced by the transgender community.

It has requested the court to urge provincial election commission K-P to collaborate with transgender networks and organisations in to make necessary arrangements for the transgender community to be included in the electoral process.