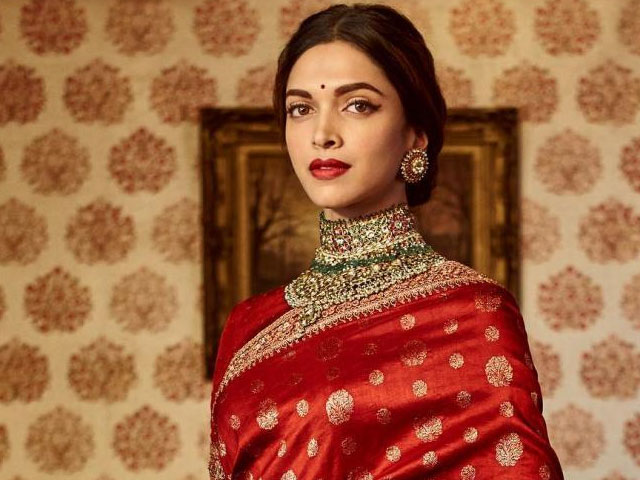 ---
One of India's top fashion designers Sabyasachi Mukherjee just criticised the younger generation of Indian women for not wearing saris and giving preference to western outfits.

"I think, if you tell me that you do not know how to wear a sari, I would say shame on you. It's a part of your culture, (you) need stand up for it," Sabyasachi told Indian students at the Harvard India Conference.




His remarks were received with a resounding applause from the audience.

The designer was responding to a question on difficulties women face in draping a sari. The garment, he said, is the most wonderful dress in the world and people across the globe admire it, and identify Indian women with it.

Sabyasachi referred to his recent conversation with Deepika Padukone, saying the Padmaavat actor, in her own way, is creating disruption in fashion. "She wears sari at all the places she goes," he told the participants.




When asked why he decided to launch a label of Indian clothing, Sabyasachi said he found a "major disconnect" when he observed Indian women and men losing touch with their roots. They are becoming "socially insecure", he rued.

"Women and men are trying very hard to be something that they are not. Your clothing should be a part of who you are and connect you to your roots," he added.

The relationship between an Indian woman and sari is that of a serpent, the designer said. "It's a relationship of misunderstanding. It's easy to wear a saree. Wars have been fought in sari. Grandmothers have slept in sari and have woken up without any folds to it," Sabyasachi added.




When asked what it would take for the the traditional attire to go global, Sabyasachi said, he would, however, prefer that the garment stayed in India.

"I would be very honest with you. I think that cultural clothing should stay within the domain of a particular country, because when you take it out, it becomes a costume and then it does not remain sustainable," the designer said.

Celebrated designer whose splendid creations for starlet Anushka Sharma's wedding ceremonies caught the fancy of several brides-to-be, says weddings are his favourite occasion.




Known for his bespoke lehengas and saris, Sabyasachi will be seen helping some lucky brides with their outfits and jewellery as part of an Indian reality bridal show.

"Weddings are my favourite occasion and what better way to celebrate the month of love with stories of true love and fairytale weddings," the designer said in a statement.

"I'm glad to not only design the wedding outfits but also the jewellery for the brides of this season. I will make sure I contribute my best in enhancing their dream day and being the main catalyst to transform their dreams into reality," he added.



Have something to add to the story? Share it in the comments below.
COMMENTS
Comments are moderated and generally will be posted if they are on-topic and not abusive.
For more information, please see our Comments FAQ