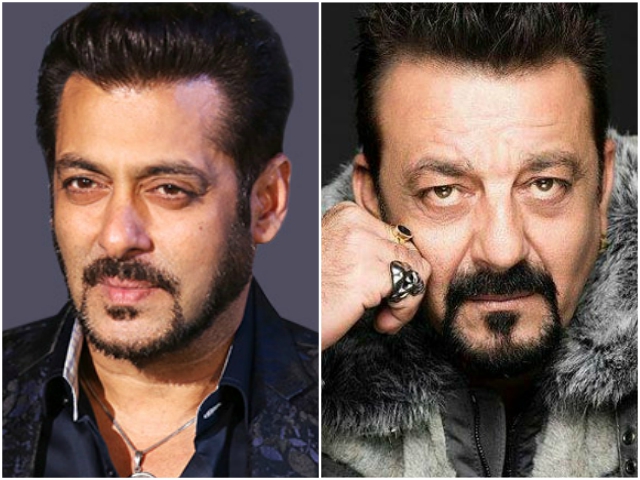 ---
They say that the law applies to all, be it a big name in the world like David Beckham or a commoner walking the streets. No matter what family you belong to or how much money you have, law trumps everything. But it seems like these Bollywood celebs were informed otherwise.

Compiled from Yahoo! News, here is a list of seven most talked about Bollywood arrests.

1. Shiney Ahuja




Things had been going pretty well for the Bollywood actor until his maid accused him of rape. Followed by a long trail of arrests, jail time, court hearings and humiliation, the 42-year-old actor was finally acquitted. However, the accusations managed to damage the actor's career.

2. Salman Khan




Apart from a hit-and-run case, the Dabanng actor has been accused of many other crimes. There have been incidents where the 52-year-old actor was involved in the hunting of wild animals in Rajasthan and also claimed a life in a hit-and-run case. Despite being on trial for many years, Khan was cleared of all charges against him.

3. John Abraham




Much like Khan, Abraham crashed his motorbike into two pedestrians back in 2006. However, he didn't flee from the scene of the incident and took the victims to a nearby hospital. After six years of trial, the actor was put behind bars for 15 days.

4. Sanjay Dutt


PHOTO: BOLLYWOOD HUNGAMA

After a 20-year-long run, Dutt was finally caught for illegal possession of arms. However, the 58-year-old actor was granted an early release by eight and a half months, for "exemplary conduct" while he was in jail.

5. Saif Ali Khan




Back in 2012, the Tashan actor was arrested for creating a scene at the Taj Hotel. He was warned by a customer to calm down, but the Pataudi royalty was offended and ended up breaking the customer's nose. Earlier, the 47-year-old actor was also charged for poaching black bucks. Seems like the two Khans have something in common.

6. Sooraj Pancholi




While currently being on trial, the 25-year-old actor has been accused of abetting the suicide of his then girlfriend, Jiah Khan. The Bollywood beauty, who starred alongside Aamir Khan in Ghajini, hung herself from a ceiling fan in 2013. Pancholi was arrested for provoking suicide earlier but was released on bail.

7. Fardeen Khan




Being the heir of Feroz Khan, he could have been one of the chocolate boys of Bollywood. However, shortly after his 1998 debut, the 43-year-old actor was arrested for trying to buy cocaine. He then spent five days behind bars before being granted immunity. However, this mayhem cost him his career for sure.

Have something to add to the story? Share in the comments below.
COMMENTS
Comments are moderated and generally will be posted if they are on-topic and not abusive.
For more information, please see our Comments FAQ