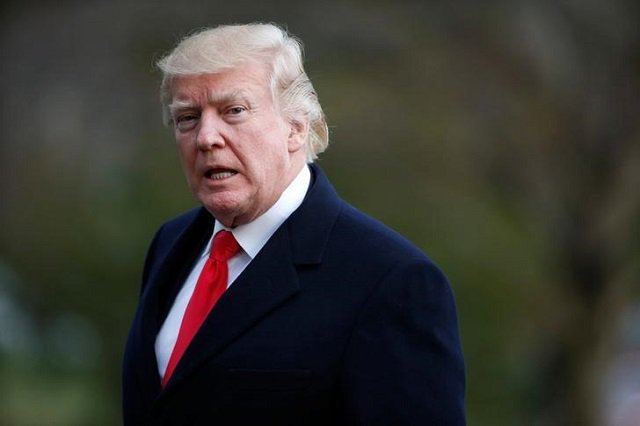 ---
WASHINGTON DC: Under pressure to explain how top White House staff worked for a year without full security clearance, Donald Trump's administration on Monday pointed its finger toward the FBI and intelligence agencies.

The White House has struggled to explain how disgraced aide Rob Porter came to work beside Trump and handle some of the Oval Office's most sensitive material, despite the FBI being aware of multiple battery allegations against him.

White House says Trump 'shocked' by allegations against aides

Porter, who has resigned, had what the White House called "interim clearance."

Porter's access, coupled with the allegations against him, could have made him a prime target for blackmail.

He was one of two dozen West Wing officials believed to have worked for Trump without the normal credentials. Others most notably include the president's son-in-law Jared Kushner.

"We let the process play out," said White House press secretary Sarah Sanders, defending the White House's handling of the situation.

"That's a question that the FBI and other intelligence communities - they make that determination.  That's not something that's decided by the White House," she claimed.

"I think it is up to the law enforcement agencies to determine that changes need to be made to their process."

Trump daughter-in-law taken to hospital after receiving 'suspicious' mail

While background checks are conducted by the FBI, the Secret Service and intelligence agencies, the White House is ultimately in charge of those agencies.

Delays are common, but it is rare for staffers to still not have clearance after one year.

In previous administrations, the clearance process has also been followed closely by the White House counsel.

The White House on Monday denied suggestions that chief counsel Don McGahn was informed about the allegations against Porter in January, but refused to say when he was informed.