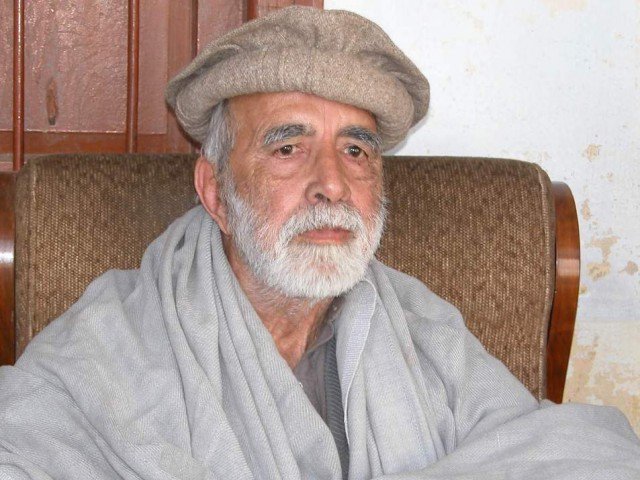 ---
PESHAWAR: Well-known Pashto poet and prominent nationalist Ajmal Khattak was remembered on his eighth death anniversary in Peshawar on Thursday.

Born in 1925 in Akora Khattak, Nowshera, the poet passed away on February 7, 2010. A remembrance event was held at the Bacha Khan Markaz on Monday.

Professor Fazli Rahim Marwat said that Khattak was not just an individual, but a school of thought.

"I am not satisfied with the work our researchers have done on him so far," Dr Marwat said, as he stressed on the need to conduct additional research on the life and work of Khattak and to highlight his teachings. The Cold War, Marwat said, was not only a political war, but also an economic and ideological war during which Pashtuns were killed in the name of wars and in the name of peace. He belonged to a time when he could felt the pain of his nation and expressed it through his literary work, openly without apprehension.

Marwat explained that Khattak was a progressive and revolutionary poet, who published his first poetry book, "Da Gherat Chagha", in 1944, which gave a voice to the oppressed and the downtrodden but was banned by the governments of both Pakistan and Afghanistan.

"No one was ready to tolerate such poetry and that is why it was not only banned in Pakistan but also in Afghanistan," revealed the professor.

"He was the Friedrich Engels of Khudai Khidmatgar movement," said Dr Khadim Hussain.

Published in The Express Tribune, February 13th, 2018.
COMMENTS
Comments are moderated and generally will be posted if they are on-topic and not abusive.
For more information, please see our Comments FAQ