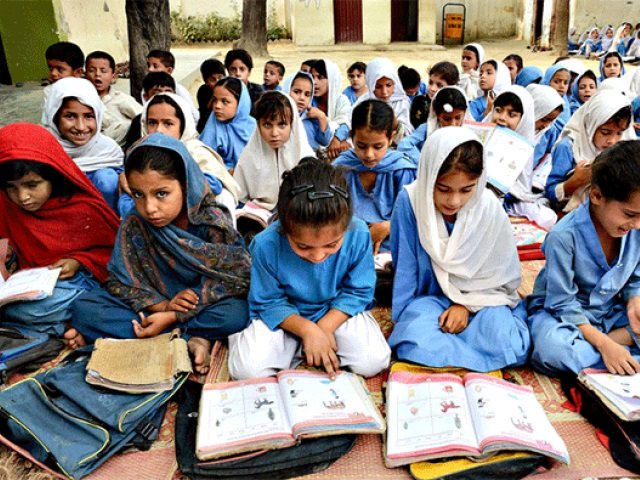 ---
LAHORE: The School Education Department (SED) will sustain its policy of handing over administrative control of low-performing public sector schools to the private sector for better results.

This was said by Punjab School Education Minister Rana Mashhood Ahmed Khan on Monday.

The minister said the process of handing over public schools with poor performance had not been stopped and more schools will be given to reputed educational entities.

He said initially 4,300 low performing schools, where enrolment was under 20 students and their annual result was 0% to 20%, were handed over to private educational organisations of good repute which had extraordinarily improved enrolments and results.

He said the enrolments in the said schools rose to 400 students with 80% results. Mashhood maintained, "The first-ever technology university would provide technical and vocational education to students from class 8 onwards on the Chinese Education Model."

He added that Punjab Tianjin Technical University is a futuristic project which will provide the missing link between school learning and higher education in the country.

He said some 40% to 45% students pursued higher education in medicine, engineering, information technology and business studies after intermediate and A-levels in the past, while the rest of the 55% were left without career options,




The education minister said the Punjab government raised the school education budget to Rs365 billion which was a meagre Rs62 billion before Muhammad Shehbaz Sharif took over as chief minister.

Rana Mashhood said all education departments, including higher education, special education, school education, literacy and non-formal basic education were allocated Rs62 billion during the previous regimes, whereas the CM increased it by 400% which was reflective of his education-friendly policies.

He elaborated that transparency and merit had been the hallmark of his administration. "It is a matter of pride for me as education minister that United Kingdom is the largest donor in the education sector in Punjab and all funding is due to the unshakeable confidence of the UK government in the governance model in the province."

The minister was of the view that the British would fund Punjab school education department from class 8 in all public sector schools. He said the teaching standards were raised through recruitment of PhD, MPhil and at least master degree holders in Punjab School education department.

He said the current school teacher training module was the largest in the world and 450,000 teachers were provided training.

"Digital libraries will be launched in all public sector schools across Punjab from March 2018."

He said the largest ever schoolchildren sports festival, including 15 million schoolchildren was being launched in collaboration with UK government.

Mashhood said 100% budget allocation will be utilised in school education department, while 250,000 teachers had been recruited on merit during the past years through NTS and rigorous short-listing.

The education minister highlighted that children between the age group of five to nine years working in brick-kilns, restaurants and petrol stations were brought to schools. "No child will remain out of school from the next academic year," he claimed.

He said attendance of teachers and students in all schools across Punjab was raised to 965 from mere 71% through effective and strict monitoring. "Any information, including attendance in 53,000 schools in Punjab can be monitored through Open Data Punjab website," he added.

Regarding literature on child-abuse in school curriculum, he said a booklet had been designed in consultation with ulema, psychologists, educationists and other stakeholders and will be introduced at primary, elementary and secondary levels from the next academic session.

Mashhood remarked, "The booklet on child abuse will be made part of the curriculum in private schools and all madrassas." "An awareness campaign on child abuse will also be run across Punjab," he said.

Published in The Express Tribune, February 13th, 2018.