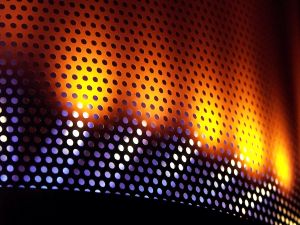 ---
At least seven people including a newly-wed couple died of suffocation after forgetting to turn off gas-heaters before falling asleep in Murree on Sunday night.

The first harrowing incident took place in Kashmir Bazar area of the hill-station the same day the groom's family was gearing up to host the Valima reception of their son, Express News reported.

According to local police, the bride and groom turned on the gas heater to avoid extreme cold weather prevalent due to recent snowfall in the picturesque valley these days. However, the couple was unfortunately found dead this morning as the heater consumed all the oxygen in the room during the night.

Switch off gas heaters before going to bed

Police said the likely cause of the death was lack of fresh air in the room as the couple forgot to turn off the gas-heater before falling asleep. The family members had to break the door to recover the bodies of the couple this morning, they added.

Separately, five members of the same family including women and children died of suffocation in Dhoke Jabar Misiari of Murree under similar circumstances.

The locals expressed deep grief over two tragic incidents in a single day. The dwellers of northern areas sometimes fall sleep without turning off their gas heaters which results in tragic incidents.
COMMENTS
Comments are moderated and generally will be posted if they are on-topic and not abusive.
For more information, please see our Comments FAQ