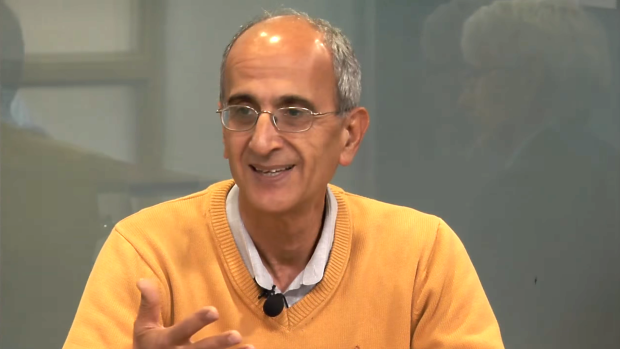 ---
TEHRAN, IRAN: Iran's academic community was in shock Sunday following the death of renowned environmentalist Kavous Seyed Emami, an Iranian-Canadian, who authorities claimed committed suicide in prison a fortnight after his arrest.

Emami, 63, who headed the Persian Wildlife Heritage Foundation, was arrested along with seven colleagues on January 24.

Virus in Kohat's environmental samples traced back to Kabul

His death was announced by the family on social media late on Saturday.

"The news of my father's passing is impossible to fathom," wrote his son Ramin Seyed Emami, a well-known singer, on his Instagram page.

He said police had informed his mother on Friday. "They say he committed suicide. I still can't believe this."

The Iran Sociology Association, of which Emami was an active member, released a statement on Sunday, questioning the claim that Emami took his own life.

"The information published about him is not believable and we expect officials to respond and to provide the public with information concerning his death," the statement said.

A source close to the organisation told AFP that the other seven members of the Persian Wildlife Heritage Foundation were still in jail.

Tehran's chief prosecutor Abbas Jafari Dolatabadi had said on Saturday that several people had been arrested on espionage charges, without giving names.

"These people collected classified information in strategic sectors of the country in the name of scientific and environmental projects," he said, according to the judiciary-linked Mizan Online news agency.

It was not clear if he was referring to Emami and his colleagues.

"Everyone is in shock," an academic who knew Emami well told AFP on condition of anonymity.

"He was one of the best professors. He was very profound, very composed, not at all political. He loved Iran and the environment.

In a first, Kohat environmental samples tested positive for poliovirus

"He came back recently from Canada where he was doing research. On his return, he was called in several times" by the authorities.

Emami had taught at the Imam Sadegh University, where many of the regime's leading figures were educated including nuclear negotiator Said Jalili.