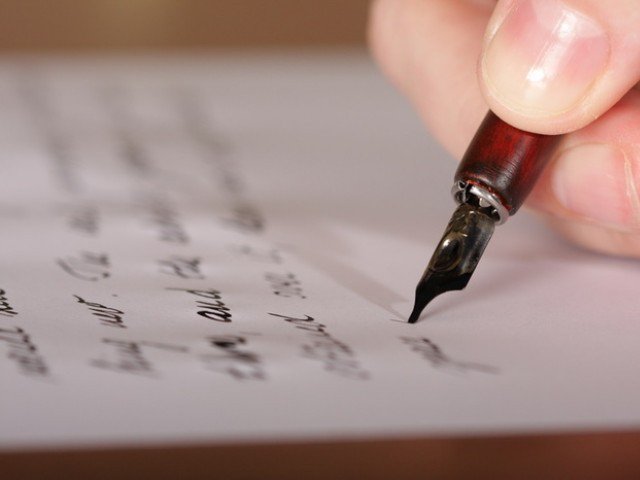 ---
KARACHI:

The session 'To Write or Not to Write? Student Voices Against the Odds' on the second day of the Karachi Literature Festival featured the launch of a book, 'Arzu, an anthology', compiled by students of Habib University.

Filmmaker Sharmeen Obaid-Chinoy along with Habib University Associate Professor Dr Sabyn Javeri launched the book alongside students who contributed to it.

Mushba Said, Zoha Jabbar and Zainab Nayani all contributed to the book and are currently students and employees at the university. "The launch of this anthology is a crucial moment in the history of Pakistani culture," said Nayani. The discussion began on what literature is as a form of art and the impact of writing specifically is on history and society. Obaid-Chinoy commented on how storytelling and narrative building are imperative for social change. "Writing formed the basis of who I am as a person," she said.


#MeToo talk pushes aside issue of harassment


Obaid-Chinoy also highlighted the social issues she's worked on in her documentaries and films and advocated herself as a voice of feminism. However, the room reeked of reverse sexism when Javeri laughed and said, "The mic must be a man," when it abruptly stopped working and its shrieks echoed throughout the room. Although the audience erupted in laughter, the comment was eerily similar to what would have occurred in a typical misogynistic conversation.

One of the aspects of the discussion was the role of languages in literature. The anthology borrows from multiple languages including English, Urdu and Sindhi, and Obaid-Chinoy said, "Regional languages need to be a part of your DNA. Allowing yourself to read and write in regional languages is important."

Ninth KLF opens its doors to Karachiites

Jabbar read out her poem from the book which explored the differences of language among generations. The theme of the poem was the contrast between regional languages of the parent generation and the Westernised use of English in the child. "The book promotes regional languages, diverse ideas with unique and incredible voices," she said.

One by one, students read out their works including Laal Lipstick, Mohabbat and Fabric, among others and the audience could relate to every one.