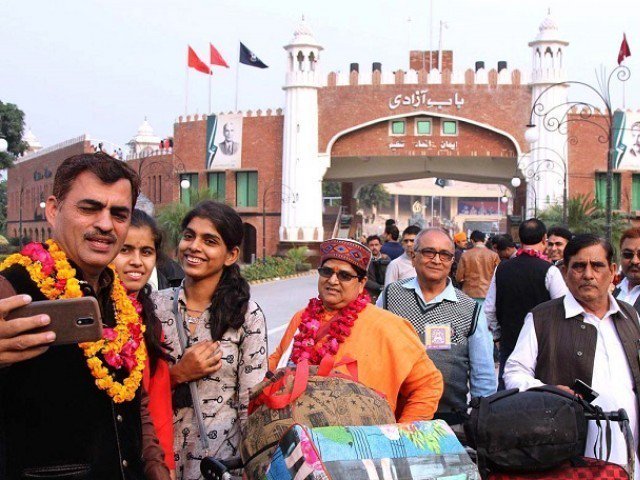 ---
The Indian government has stopped around 200 Hindu pilgrims from coming to Pakistan to participate in a religious festival.

Addressing a press conference at the Krishna Mandir in Lahore, Hindu leader Dr Muawar Chand said the pilgrims had to arrive in Pakistan to attend the Maha Shivaratri, but the New Delhi prevented them from doing so, Express News reported.

Dr Chand added that by stopping the pilgrims, India was violating the  1974 Pakistan-India Protocol on Visits to Religious Shrines agreement.

"The Hindu community of Pakistan condemns this display of 'religious terrorism' by India."

The Hindu leader said Hindu pilgrims had been visiting Pakistan since 1984 and not a single one of them was harmed in any way.

ETPB chairman hosts reception for Hindu pilgrims

"Hindu and Sikh pilgrims are treated with great hospitality and provided with complete security during their stay in Pakistan," he noted.

According to Evacuee Trust Property Board (ETPB) press release issued earlier this month, foolproof security arrangements were made to ensure safety and security of the pilgrims.

The pilgrims were supposed to reach Pakistan on February 11 through Wagah Border. The next day, the pilgrims had to reach Katas Raj in Chakwal where the main event will be held on February 13. The delegation then had to leave for India on February 17 through the Wagah Border.