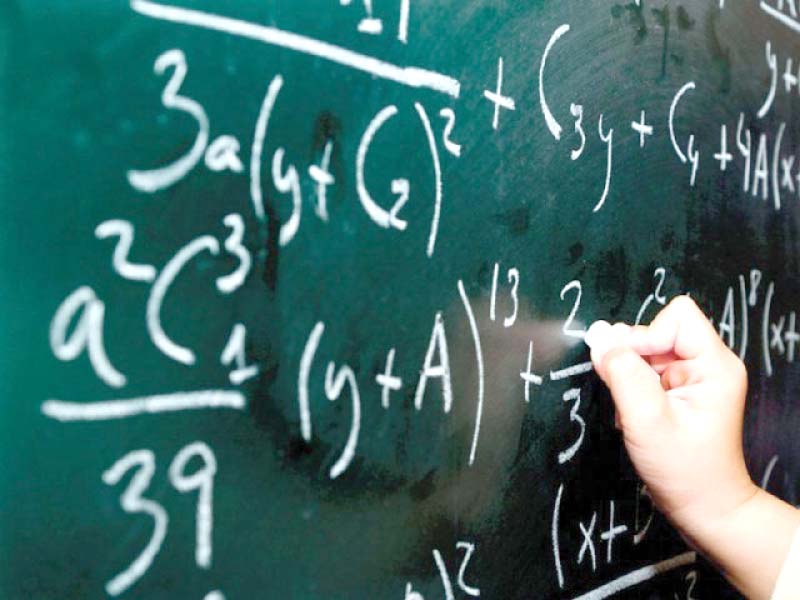 ---
BAHAWALPUR: Pakistan has one of the lowest literacy rates in the world. The educational condition is grim in the country. The situation is also alarming in rural areas due to social and cultural obstacles.

Girls of rural areas are facing many problems regarding their studies.

However, the state of girls' education in Bahawalpur division is also not satisfactory. A school census report 2016-1017 revealed that since 1940, more than 1,109 (57.16%) government schools in Bahawalpur are for boys, whereas only 831 (42.84%) schools are for girls.

Women to be confined to teaching primary

As far as facilities in schools are concerned, the data disclosed that among different higher secondary and high schools for boys and girls in Bahawalpur, 125 schools are equipped with a science lab, 21 schools have a specialised physics lab, while 21 schools have biology labs. In addition, 20 schools are equipped with chemistry labs, seven with home economics labs, while 111 schools have combined labs.

While speaking to The Express Tribune, Islamia University Bahawalpur's Department of Chemistry Professor Dr Shazia Anjum said, "Pakistani women and girls are not less intelligent than those in the developed parts of the world."

She said that during her career she has experienced that girls are more hardworking than boys. "The girls in Bahawalpur are now studying disciplines like biology, chemistry etc. There is need to motivate them to join engineering and mathematics professions as well."

She elaborated that girls are part of our society. Their contribution and love for science education is important for the progress of our country, she opined.

Student convention: ATI demands educational reforms

While commenting on the state of education in Bahawalpur division, Dr Shazia said that students in public schools can perform better than those in private schools if proper attention and facilities are provided to them. "I studied in a government school at a time when they were considered as the best." She added, "I got teaching offers from various universities, including the HEJ Research Institute in Karachi University and NUST but I preferred to stay in Bahawalpur. This is my home and I want to serve here."

"If the government pays attention to public schools and hire better teachers, they can improve and children could excel in their studies," she maintained.

She remarked, "If you want to see the difference in next 20 to 25 years, invest in primary education. These students are future of our nation."

Published in The Express Tribune, February 11th, 2018.
COMMENTS
Comments are moderated and generally will be posted if they are on-topic and not abusive.
For more information, please see our Comments FAQ