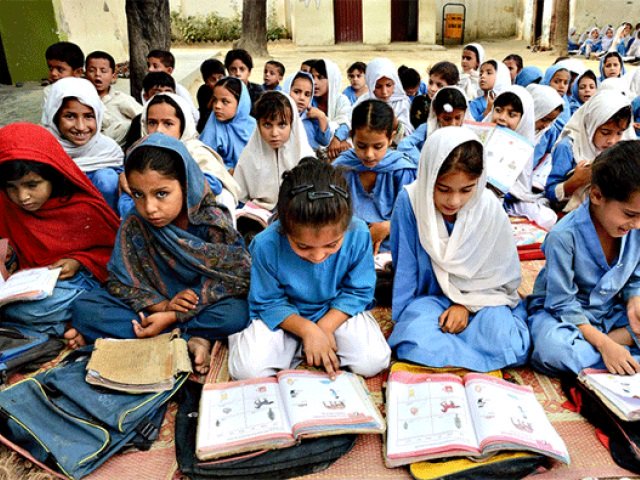 ---
LAHORE: The Punjab government has decided to appoint heads at government-run schools in the province that have been functioning without them for the last many years.

More than 1,000 public schools in the province have been functioning without permanent heads for several years as the Punjab School Education Department (SED) has been unable to appoint, upgrade or transfer teachers to schools.

A letter sent by the SED to all District Education Authorities (DEAs) Chief Executive Officers (CEOs), directed them to post or adjust headmasters, headmistresses, senior headmasters or headmistresses and principals against the vacant post. It also directed the CEOs to not assign additional charge of the posts and appoint full-time officials to the position. The SED has sent the directions for primary, elementary, high and higher secondary schools of the province.

Girls in Bahawalpur falling behind boys in education

The letter stated: "The competent authority has directed that no primary, elementary, high and higher secondary school will be left without headmasters, headmistresses, senior headmasters or headmistresses and principals."

The letter further directed, "Instead of assigning additional charge of the headmaster, headmistress, senior headmaster or headmistress and principal the senior most teacher from the same institution may be posted against the vacant post on his/her own pay and scale." It also said that the posting must be done keeping in view the seniority-cum-fitness till the posting of regular incumbents or further orders."

The letter ordered the CEOs to produce a certificate to the effect that no institution without the proper posting of the mentioned posts were running in their respective districts.

The letter added that the certificate should be provided to the SED on or before February 15, 2018. A headmaster is posted against the basic pay scale (BPS) 17, while senior headmaster is of BPS 18 and principles are of BPS 19 and 20.

In remembrance : Govt renames school in memory of Kasur victim

Talking to The Express Tribune, Punjab Teachers' Union (PTU) General Secretary Rana Liaquat Ali said that the department should make such a mechanism that when a headmaster retired or promoted, then from an already selected pool someone should take his or her position. "There are high and higher secondary schools in the province, especially those in the far-flung areas of the province, where the department hasn't appointed a head for several years."

"As a practice, the SED penalises the incharge, often appointed on look-after charge and not with the same experience and BPS, for poor results in annual examination. If a properly trained individual is appointed with full authority, then it will benefit the education system," he said.

When asked, whether this time the government would appoint heads on a permanent basis or not, SED Secretary Dr Allah Bakhsh Malik said that the heads would have permanent positions. He added that the process would be completed soon.

Published in The Express Tribune, February 11th, 2018.