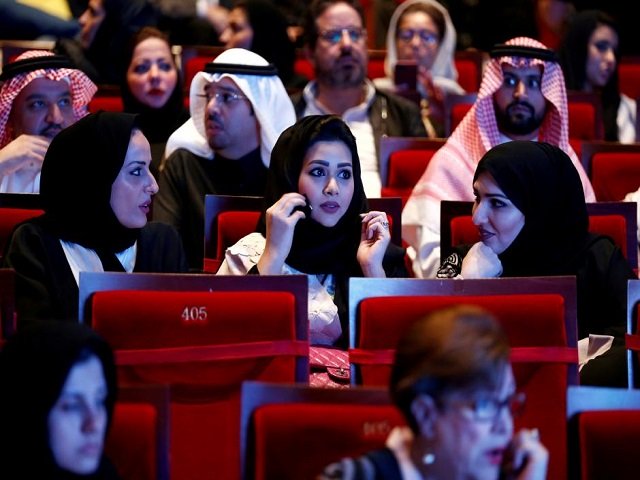 ---
DUBAI: Saudi Arabia aims to become an A-rated country for entertainment and tourism, Saudi General Entertainment Authority CEO said here on Saturday.

Faisal Bafarat made the remarks at the Global Dialogues for Happiness that his country plans not only to re-open cinemas after a 39-year hiatus but also to put the conservative Arab oil state on the global map for festivals, sports events and family entertainment.

The event came ahead of the World Government Summit 2018.

Bafarat said the year 2018 will mark a "game changer" in relation to cultural, entertainment and tourist attractions, a plan which he said is in line with the government's Saudi Vision 2030 masterplan.

Vision 2030 aims to transform the kingdom into a diversified economy which is nearly independent of oil revenues, which currently account for 87 per cent of the national budget.

He added that 2017 was already a watershed "as we delivered 2,000 events last year compared to 52 in 2016, and we served 8.2 million attendees in 2017 compared to 0.1 million in the previous year."

Abayas not necessary attire for Saudi women

More Saudi entertainment events will increase job opportunities for both Saudi men and women, said Bafarat, "and it will boost international tourism in the kingdom."

Earlier last month, the the King Abdullah Sports City stadium in Jeddah welcomed women for the first time in designated family sections.

In October last year, Saudi Crown Prince Mohammed Bin Salman, considered the mastermind of Vision 2030, said at the Future Investment Summit in Riyadh that he want to return his country to a "moderate Islam" which was present in the kingdom before 1979.

That year, the Saudi government closed cinemas and implemented the most conservative version of Islamic rules customs in the Arab world.

In September last year, the Saudi government announced women will be allowed to drive vehicles from June this year onward, a first in the oil-rich kingdom since its foundation in 1932.