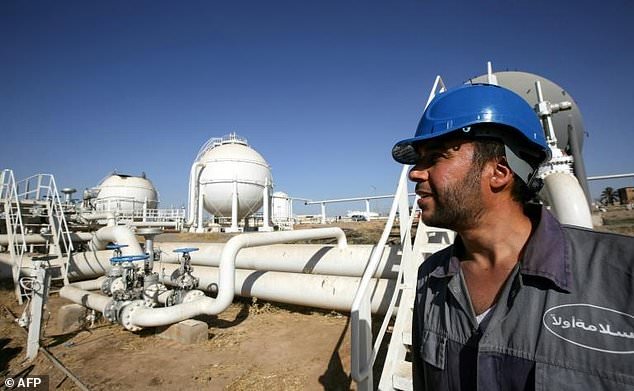 ---
DUBAI, UAE: IMF chief Christine Lagarde on Saturday urged Arab countries to slash public wages and subsidies in order to rein in spending, achieve sustainable growth and create jobs.

Speaking at the one-day Arab Fiscal Forum in Dubai, Lagarde welcomed "promising" reforms adopted by some Arab countries, but insisted much more was needed to overcome daunting economic and social problems.

Saudi Arabia, UAE prepare for taxes in 2018

Low oil prices are weighing on the finances of Arab oil exporters, while importers are battling with rising debt, unemployment, conflicts, terrorism and refugee inflows, the International Monetary Fund's managing director said.

Almost all Arab countries have posted budget deficits over the past few years and Arab economies grew at just 1.9 per cent last year, half the global rate, according to the Arab Monetary Fund (AMF), which co-organised the event with the IMF.

Yet Arab public spending remains very high, especially in oil-rich Gulf states, where government expenditures exceed 55 per cent of gross domestic product, Lagarde said.

She said many Arab governments had taken steps to contain spending, but the measures have often been temporary.

Public spending reforms should focus on cutting costly subsidies and public wage bills whilst boosting efficiency in areas like health, education and public investment, she said.

"There is really no excuse for the continued use of energy subsidies," Lagarde said. "They are extremely costly -- averaging 4.5 per cent of GDP among oil exporters and three percent of GDP among oil importers."

All six members of the Gulf Cooperation Council and many other Arab countries have reduced energy subsidies in recent years, but their cost is still high.

Increasing Revenue: Petrol prices hiked in Saudi Arabia 

AMF chairman Abdulrahman al-Hamidy said the value of Arab energy subsidies dropped from $117 billion in 2015 to $98 billion last year, according to a study by his organisation.

Lagarde warned that higher growth and stringent reforms were needed to create jobs for young Arabs. "Youth unemployment is the highest in the world -- averaging 25 per cent, and exceeding 30 per cent in nine countries," she said. "Moreover, over 27 million hopeful young people will join the workplace over the next five years."

Hamidy said Arab economies must grow at 5-6 per cent annually to create the necessary jobs, adding that half of the Arab world's estimated 400 million population is under 25 years old.