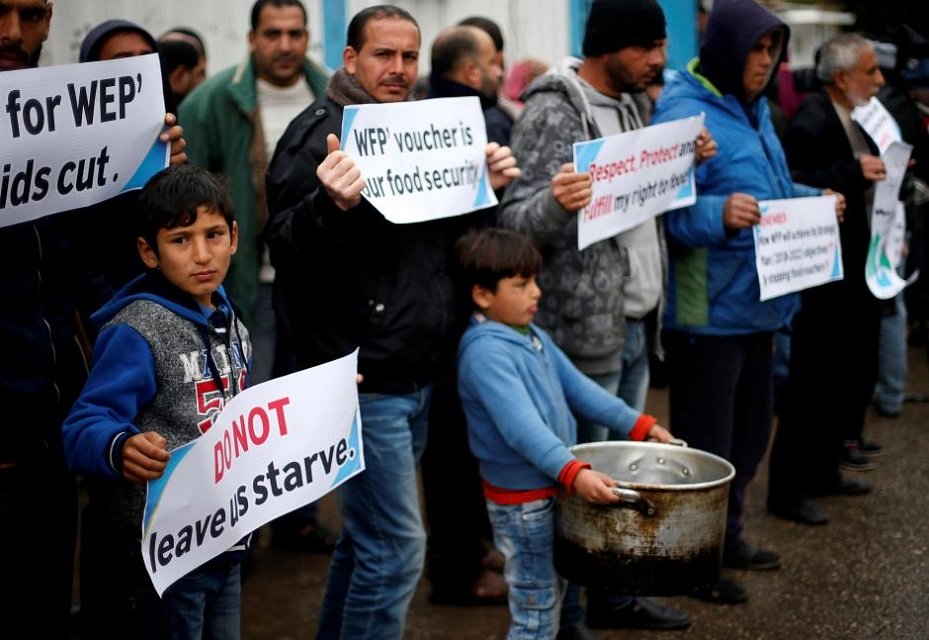 ---
UNITED STATES: One month after the Trump administration announced a drastic funding cut to the UN agency for Palestinian refugees, only one country, Kuwait, has stepped forward to offer additional funding, senior United Nations Relief and Works Agency (UNRWA) officials said on Friday.

The United States announced in January that it would give $60 million to UNRWA - a fraction of the more than $350 million annual contribution that it has previously provided to the agency's budget.
Kuwait stepped in to contribute $900,000 and about 15 donor countries, including Sweden and Japan, decided to speed up their donations to keep UNRWA afloat, said UNRWA's representative in New York Peter Mulrean.

Trump threatens to cut aid to UN members over Jerusalem vote

But Mulrean told reporters at UN headquarters that the agency was facing an "existential financial crisis" as it seeks to fill the gap from the US funding cut.

The United States is the biggest single donor to UNRWA, which provides schools and health clinics to 5.3 million refugees in the Palestinian territories, Jordan, Lebanon and Syria.

Last month, US Ambassador Nikki Haley said the United States would not provide aid to the Palestinians until they agree "to come back to the negotiation table" and reach a peace deal with Israel.

"The US has not yet explained to us the rationale behind its decision on the $60 million," Mulrean said, adding that Washington had not presented any concerns about reforms.

In an interview to Voice of America, Haley said UNRWA needed to be reformed, because they consider "any Palestinian as a refugee" and "what they're teaching in schools is not necessarily the right way to have things run."

Nikki Haley voices regret to African UN envoys after Trump slur

UNRWA has been repeatedly accused of promoting anti-Israel sentiment in schools, a charge it has flatly rejected.

UN Secretary-General Antonio Guterres will attend a ministerial-level donors' conference for UNRWA to be held next month in Geneva to fill the gap in funding, but it remains unclear if the United States will attend.

UNRWA's director for the West Bank, Scott Anderson, said all of the agency's services remain up and running for the time being, but that the decision had left many Palestinians anxious.

"People are frightened and concerned about what this means for them, their families and their future," he said.
COMMENTS
Comments are moderated and generally will be posted if they are on-topic and not abusive.
For more information, please see our Comments FAQ