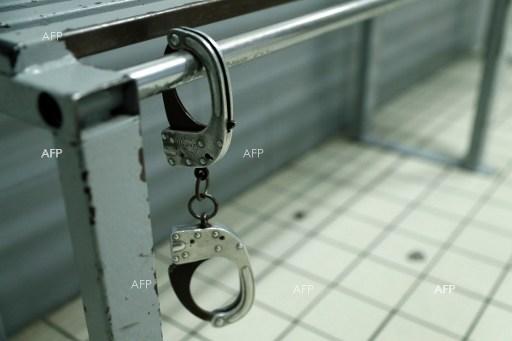 ---
MEXICO CITY: Mexican marines have captured a kingpin in the violent Zetas drug cartel who had a $5-million reward on his head in the United States, authorities said Friday.

Jose Maria Guizar Valencia, alias 'Z43,' was arrested Thursday in the upscale Mexico City neighborhood of La Roma "without the use of force," the head of the National Security Commission, Renato Sales, announced in a press conference.

Guizar, who has dual US-Mexican citizenship, had several warrants out for his arrest in both countries on charges including drug and arms trafficking, organized crime, murder and kidnapping.

Laws focus on drug mules instead of kingpins: report

"He is believed to be responsible for trafficking drugs from South America to the United States, and was one of the main drivers of violence in the states of southeastern Mexico," said Sales.

The US State Department says Guizar launched his own faction of the Zetas group in southeastern Mexico after the killing of the cartel's founder, Heriberto Lazcano, and the arrests of his successors, brothers Miguel Angel Trevino and Omar Trevino.

Death-row Indonesian kingpin ran drug ring from prison

"Guizar Valencia is responsible for the importation of thousands of kilograms of cocaine and methamphetamine to the United States on a yearly basis," says his State Department rap sheet, which puts his age at 38.

"The Zetas, under the command of Guizar Valencia, have murdered an untold number of Guatemalan civilians during the systematic overtake of the Guatemalan border region with Mexico."

20 drug pushers caught

Mexican authorities trace his criminal career back to at least 1998, when he was identified as a mid-level drug trafficker in the western state of Michoacan, said Sales.

By 2005 he had extended his operations to three other states, Tamaulipas, Veracruz and Chiapas, recruiting local cartels into his network along the way.

Since 2007, he has been the Zetas's point man for smuggling Colombian drugs into the United States via Guatemala and Mexico, and also had connections with suppliers in other countries in Central and South America, Sales said.

Sales did not say how the cartel's command structure would now stand.

The Zetas are considered one of the most cruel criminal organizations in Mexico, accused of melting enemies in a barrel of "stew," slaughtering 72 migrants in August 2010 and igniting a fire that killed 52 people in a Monterrey casino in 2011.
The group, founded by former elite soldiers, was originally the armed enforcer of the Gulf Cartel until the two groups split in 2010, unleashing a wave of violence in northern Mexico.

The Zetas have themselves been splintering in recent years, since founder Lazcano was killed in a shootout with navy forces in 2012 and his successors, the Trevino brothers, were arrested - Miguel Angel in 2013 and Omar in 2015.

Over half of drug-addicted women are educated: report

Guizar was on Mexico's list of its 122 most-wanted crime bosses.
President Enrique Pena Nieto's government claims to have captured all but a handful of the people on that list since he took office in 2012.
But paradoxically violent crime has only surged - the result, experts say, of new turf wars caused by the splintering of formerly stable criminal networks.

Last year was the most murderous on record in Mexico, with more than 25,000 homicides.

A wave of violence has engulfed Mexico since the government sent the army into the streets to fight the country's multi-billion-dollar drug cartels in 2006.

Since then, more than 200,000 people have been murdered, though the government no longer keeps track of how many of those killings were linked to organized crime.