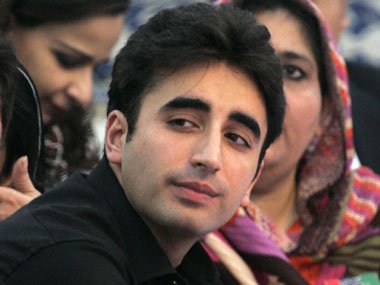 ---
Pakistan Peoples Party (PPP) Chairman Bilawal Bhutto Zardari in a press conference in Washington DC on Friday said that political solution is the only way out of the Afghan war.

"It is imperative to have peace in Afghanistan to ensure peace in Pakistan," he added.

"When we conduct operations from this side, nothing really happens to the people from Afghanistan but our people run and take refuge there. So next time it would be appropriate if Pakistan and Afghanistan work together," he said.

"If all of US, Nato can't put Afghanistan back together again then what can Pakistan do alone?" Bilawal questioned.

Addressing the media, Bilawal said that PPP will contest the upcoming elections on their own. There will be room for coalition after the results come out to form a government provided the results are favourable.

Terrorism, extremism not limited to the Muslim world: Bilawal Bhutto

He further added saying that there's a political conspiracy brewing in some parts of the world against Pakistan and the country needs to ensure unity.

Bilawal also met with US Secretary of State Rex Tillerson at National Prayer Breakfast.

While addressing a function in Washington, Bilawal earlier said that extremism and terrorism are not only limited to the Muslim world.

Bilawal said that there is a growing increase in terrorism in Pakistan and that democracy can win over extremism, but the biggest battle is of ideologies. "The battle is between modernity and extremism," he said.

He further added that terrorism and extremism aren't limited to the Muslim world only. Terrorism in the region has severely damaged the political and social balance. Extremism, climate change and unusual behaviour towards each other is the reason we are not united today.
COMMENTS
Comments are moderated and generally will be posted if they are on-topic and not abusive.
For more information, please see our Comments FAQ