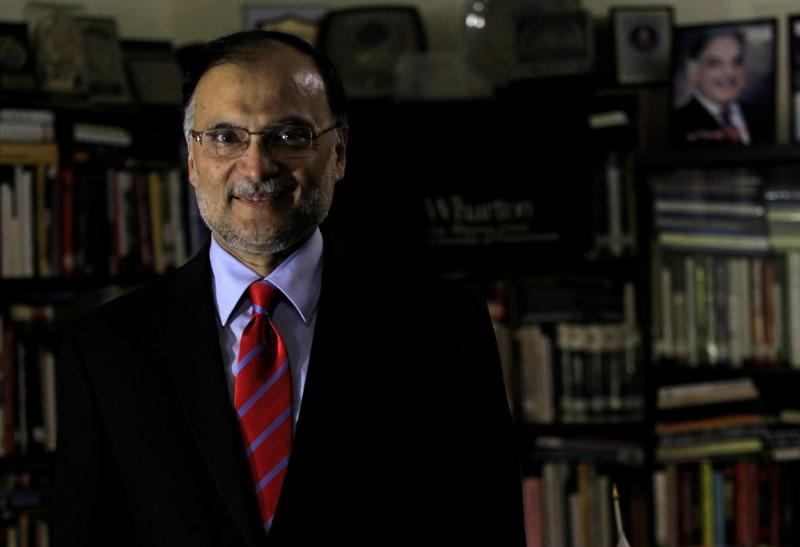 ---
Federal Minister for Interior Ahsan Iqbal has said that the United States (US) cannot defeat al Qaeda in the region without the help of Pakistan, Express News reported.

In an interview to the US media, the minister highlighted the geographic, political and strategic importance of the alliance between Pakistan and the US, noting that both the countries needed to work together for peace and stability in Afghanistan.

"The US would have found it difficult to contain al Qaeda without the support of Pakistani intelligence," he was quoted as saying.

In response to questions about the implications of a temporary freeze in US aid for the country's economy, Iqbal stated that Pakistan, as a sovereign nation, was not dependent on charity.

India could be behind target killing of Chinese national in Karachi: Ahsan Iqbal

"We have not been receiving a substantial amount of humanitarian or military aid from the US. In fact, the humanitarian aid which is given to us through the platform of USAID does not go to the government of Pakistan, but is rather distributed amongst non-governmental organisations," Iqbal revealed.

The minister was of the opinion that a disruption in bilateral ties between Pakistan and the US would further reduce communication between the two countries, which would create more complications.

"Military operations should only be undertaken in places where they are required, but unilateral action is detrimental to US interests in the region," he stressed.

Iqbal also underscored the need for finding a political solution to the conflict in Afghanistan, outlining how the US should shift its focus towards diplomacy.

"The militant groups that have shown their willingness to come forward for peace talks should be given certain concessions. I believe the US is relying too much on its military. It should also make some space for bringing these groups to the table," he said.

Islamic State stronghold in Afghanistan is a threat to regional peace, says Ahsan Iqbal

'Pakistan-US cooperation a must for regional peace, stability'

As part of his current visit to Washington, Ahsan Iqbal also met US Deputy Secretary of State John Sullivan.

During the meeting, both officials underscored the need to join hands for sustainable peace and prosperity in the south Asian region.

The interior minister apprised the US deputy Secretary of State of Pakistan`s achievements against terrorism.

Gwadar master plan to be prepared in line with CPEC: Ahsan Iqbal

Ahsan Iqbal said after strenuous efforts and unprecedented sacrifices, peace and economic stability has been restored in the country.

He added that fighting terrorism is part of National Action Plan, which was chalked out keeping in view national peace and prosperity.

John J Sullivan noted that cooperation between Pakistan and United States is must for peace and stability in the region.
COMMENTS
Comments are moderated and generally will be posted if they are on-topic and not abusive.
For more information, please see our Comments FAQ