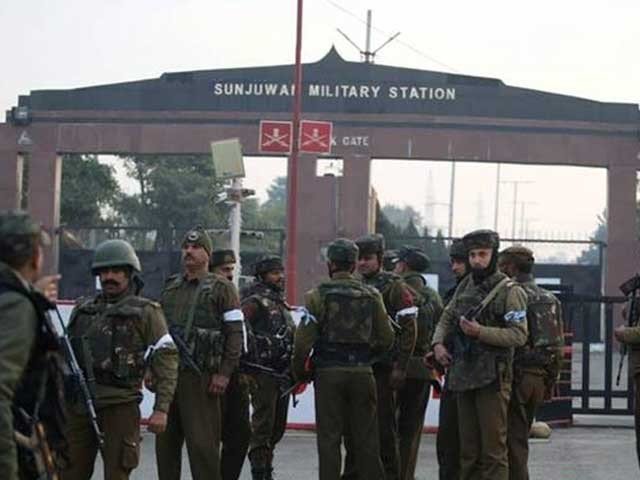 ---
SRINAGAR: Militants stormed an Indian army camp early Saturday in Indian occupied Kashmir, killing at least two army officers and wounding seven people, a senior police official said.

The police officer, who asked not to be named, said three or four militants had launched the attack.

Modi blasts Congress leadership, holds Nehru responsible for partition of Kashmir

At least two junior commissioned officers were killed, the officer said, and two women and two children - relatives of army personnel – were among seven injured in the fighting.

SD Singh Jamwal, the inspector general of police in Jammu, said that at about 4:55 am, a guard noticed suspicious movement before gunfire on his bunker.

As of noon, fighting was still ongoing, said Jamwal.

Gunmen storm hospital in held Kashmir, kill two Indian cops, free high-profile militant

The site was cordoned off, and surrounded by police and army units called in as reinforcements.

"The fire was retaliated. The number of militants isn't known," he said. "They've been cornered in one of the family quarters."
COMMENTS (4)
Comments are moderated and generally will be posted if they are on-topic and not abusive.
For more information, please see our Comments FAQ