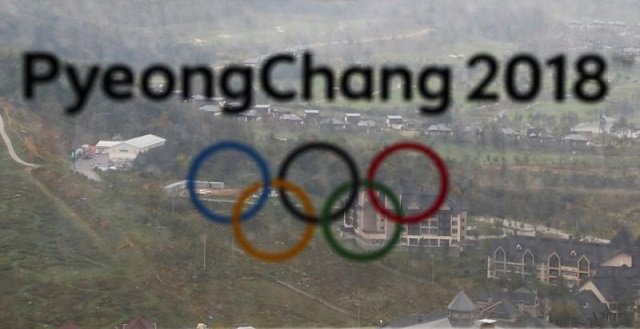 ---
Pyeongchang Olympics organisers were looking into a disruption of non-critical systems on the day of the opening ceremony but could not yet confirm if it was a cyber attack, Games spokesman Sung Baik-you said on Saturday.

The Winter Olympics opened with a spectacular ceremony on Friday, attended by several heads of state who witnessed the joint march of North and South Korean athletes, as Games systems played up.

The ceremony was also attended by North Korean ceremonial leader Kim Yong Nam and North Korean leader Kim Jong Un's sister, Kim Yo Jong, as well as US Vice President Mike Pence.

Singtel to spend up to $413 million to nudge up stake in India's Bharti Telecom

Some local media reported system problems, including the Games website and some television sets, were due to a cyber attack but Sung said it was still too early to determine whether hackers had attempted to damage them.

"There were some issues that affected some of our non-critical systems last night for a few hours," Sung told reporters, without detailing what the issues specifically were.

"We apologize for the inconvenience caused. It has not disrupted any event or had any effect on safety and security for athletes or spectators."

Sung said security experts were currently investigating the incident.

"Experts are watching to ensure and maintain any systems at expected service levels. We are currently investigating the cause of the issue. At this time we cannot confirm (a cyber attack)," he added.

"We are investigating the cause and we will share more information. All competitions are running as planned."

It was also not clear whether the failure to deploy drones as part of the programme during the two-hour opening ceremony was in any way related to the system problems.

The International Olympic Committee said pre-recorded footage of the drones was used instead.

US shuts down cybercrime ring launched by Ukrainian

"Due to impromptu logistical changes it (drone deployment) did not proceed," the IOC spokesman said, elaborating further.

The Winter Games staged only 80km (50 miles) from the North Korean border, saw the two Koreas, who are technically still at war since a 1953 armistice, march together at the opening ceremony for the first time since 2006.

South Korea has been using the Pyeongchang Games to break the ice with the reclusive North, which has been trading nuclear threats with the United States recently.
COMMENTS
Comments are moderated and generally will be posted if they are on-topic and not abusive.
For more information, please see our Comments FAQ