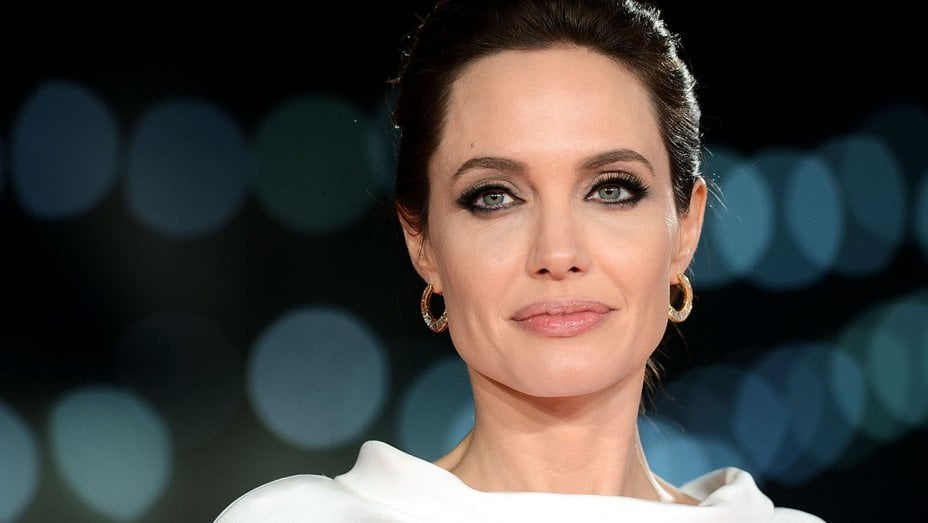 ---
Angelina Jolie may be raising her daughters under a global spotlight but she makes it a point to constantly reiterate that there's a lot more to life than a red carpet.

In a recent interview with Elle magazine, the Hollywood starlet and humanitarian said she encourages her children to follow in her footsteps by pursuing a life of service and solidarity. "I tell my daughters, 'What sets you apart is what you are willing to do for others,'" Jolie told W magazine.




She continued, "Anyone can put on a dress and makeup. It's your mind that will define you. Find out who you are, what you think, and what you stand for. And fight for others to have those same freedoms. A life of service is worth living."

Jolie shared this advice during a joint interview with former American Secretary of State John Kerry, wherein the duo deliberated upon women's rights, sexual violence, climate change, war, and the importance of International Women's Day (March 8).




The actor also gave readers and fans some insight into what prompted her calling as a humanitarian. "I was quite anti-politics when I was young," she shared. "I started working on human-rights issues and meeting refugees and survivors mostly because I wanted to learn. I also had this romantic idea that I would get my boots on and be a humanitarian."

Teenager goes too far in her obsession to look like Angelina Jolie

"But at a certain point, you realise that's not enough," added the Maleficent star. "You have to find the root of the problem. And that, so often brings you back to the law and politics. For instance, I kept meeting refugees who were survivors of systematic rape. Yet there were virtually no convictions so fired me up to start working with governments and lawmakers. When it comes down to it, we still treat violence against women as a lesser crime."




Jolie and Kerry agreed that laws and misconceptions around the world will have to be corrected in order for this mindset to be countered. "When I was a young prosecutor, a lot of people didn't believe that violence against women was a crime," Kerry said. "We tried to chip away at that old thinking by expanding counselling programmes for rape victims and hiring and promoting more women prosecutors."

Jolie agreed. "That's exactly it, changing thinking as well as laws," she said. "I think of how hard women fought to get us to where we are today. Everything counts, from the way you hold yourself in your daily life and educate yourself on your own rights, to solidarity with other women around the world."




This sense of solidarity is evident in how Jolie – an Oscar winner and UNHCR special envoy – encourages her young ones to accompany her on humanitarian missions around the world. In January, two of her children Zahara and Shiloh, visited a camp for Syrian refugees in Jordan.

Is Angelina Jolie planning to retire from acting?

"[My daughters] spent time today speaking and playing with children their own age who have been forced from their homes, whose family members have been killed or have disappeared, and who are struggling with trauma and illness," she said at a news conference last month. "But who at the end of the day are just children, with the same hopes and rights as children in any other nation."

Have something to add to the story? Share it in the comments below.