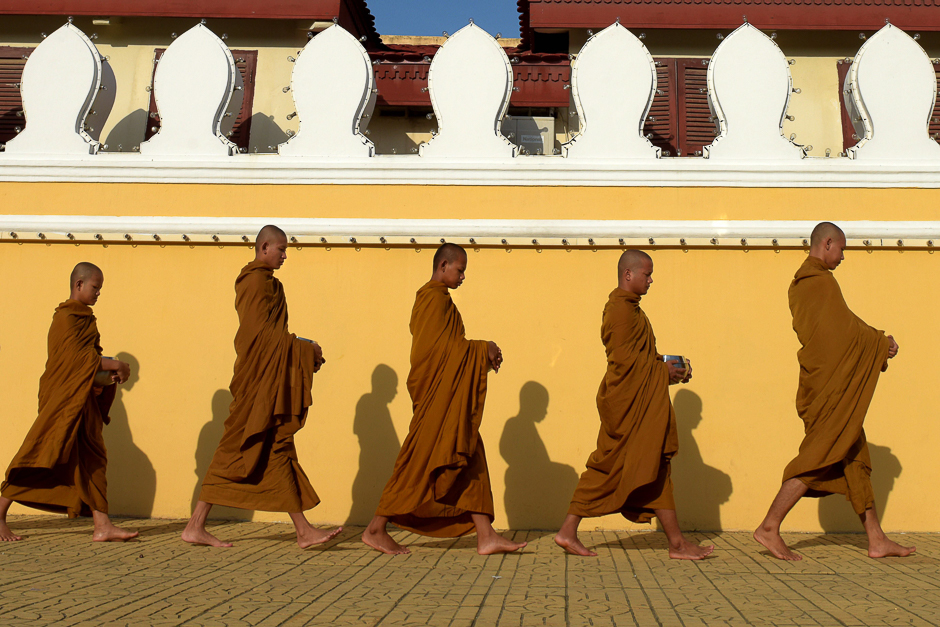 ---
HANOI, VIETNAM: Five members of a Buddhist sect, including a father and two of his children, were jailed in Vietnam Friday for "disrupting public disorder" after clashing with police last year, a case of possible religious persecution according to rights groups.

Religion is state-controlled in Buddhist-majority Vietnam, which has been accused of curbing freedom of worship especially among those perceived to be engaged in activism or politics.

Vietnam's 10,000-strong 'cyber army' slammed by rights groups

Three members of a family belonging to the Hoa Hao Buddhist sect were sentenced to jail on Friday along with two other people for between three and six years following a trial in southern An Giang province, according to state media.

Bui Van Trung and his son Bui Van Tham were sentenced to six years in prison. Trung's daughter Bui Thi Bich Tuyen was jailed for three years, An Giang's official mouthpiece reported, adding that his wife Le Thi Hen was sentenced to two years of house arrest.

They were all found guilty of "causing public disorder," while Tham was also convicted for "resisting public officers," the report added.

Hoa Hao Buddhism is an officially recognised faith in communist Vietnam, but some followers oppose government control over religion.

Founded in 1939, the sect first emerged as an independence movement against the French and has had a historically thorny relationship with the state. Several of its members are already behind bars, including four jailed last month for flying the flag of the defeated southern regime loathed by the ruling communists.

Friday's sentencing came after Trung and some family members were arrested last year following clashes with police whom they accused of seizing motorbikes from local residents.

One of his daughters, who was not involved in the melee, told AFP her family was unfairly targeted.

Behind enemy lines: Vietnam's female spies who helped change the war

"The verdict from the court is very unfair and wrong... we are innocent, but they still charged us. They beat us but they accused us of beating them," Bui Thi Thuy said after the heavily-guarded trial.

Human Rights Watch earlier called for the group to be released and urged Vietnam to "stop harassing and arresting those who belong to unsanctioned religious groups."

"This appears to be the latest instance of official persecution of members of this religion," said Brad Adams, HRW Asia director.

The convictions come amid a crackdown on critics in the one party-state, where dozens of dissidents were convicted and arrested last year.

Lawyers, bloggers and activists are routinely jailed in authoritarian Vietnam, but a conservative leadership in charge since 2016 is accused of tightening its grip.
COMMENTS
Comments are moderated and generally will be posted if they are on-topic and not abusive.
For more information, please see our Comments FAQ