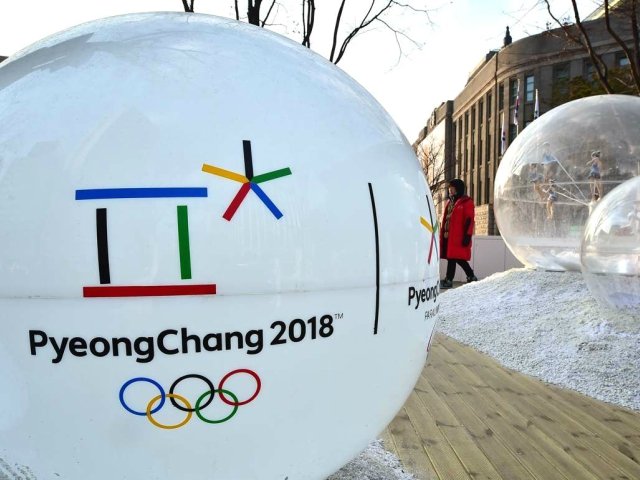 ---
Iran said on Friday that its athletes had refused to accept special Samsung mobile telephones issued for the Winter Olympics in South Korea until they received an apology for initially being refused them.

Earlier on Wednesday, International Olympic Committee (IOC) had refused to give athletes from Iran and North Korea the Galaxy Note 8 devices from sponsor Samsung, loaded with essential logistical and competition information, due to international sanctions.

Then the IOC said they would be provided for the Games, but the two countries' representatives would be asked to return them afterwards rather than keep them. It wasn't clear how the IOC would ensure compliance with the request.

Although the game organisers backtracked, reports of the incident caused a storm in Iran where Samsung has a major presence.

Iran's foreign ministry summoned South Korea's ambassador Kim Seung-ho to lodge a "strong protest" over what it called Samsung's "dishonest conduct that is contrary to the spirit of the Olympic Games".

The ambassador was warned that "if Samsung does not make its excuses... this affair will have strong repercussions on commercial relations between the Samsung Group and the Islamic Republic of Iran".

"Our athletes refused to accept the mobiles and handed in a letter of protest to the Olympic Committee and are awaiting the official and written response," Hassan Taherian, Iran's ambassador to South Korea, told Islamic Republic News Agency (IRNA), Iran's state-run news agency.

Samsung billboards and flagship stores are seen all over Iran, and the South Korean company has sponsored many large-scale cultural events, including the current exhibition at the Tehran Museum of Contemporary Art.

IRNA reported that Telecoms Minister Mohammad-Javad Azari Jahromi was looking into the issue, and was considering whether to block imports of Samsung phones.

Shahrokh Shahnazi, secretary general of Iran's National Olympic Committee, told the agency: "The Samsung company and anyone involved in disrespecting Iranian athletes participating in the Pyeongchang Winter Olympics must apologise to Iran's team, and the Islamic republic of Iran will not compromise on this issue."

IRNA reported Thursday that "an informed source" had said Foreign Minister Mohammad Javad Zarif would stop using his Samsung mobile if there was no apology.

N. Koreans decline Olympic phones: reports

Similar to their Iranian counterparts, North Korean athletes at the Pyeongchang Winter Olympics also refused to accept smartphones offered on condition they returned them after the Games, news reports said.

Yonhap news agency said the North Koreans at the Games had refused the phones. No reason was given, but Internet access is strictly limited in the North.

An IOC spokesman was unable to confirm the reports when contacted by AFP.

IOC, Samsung respond

"Regarding Iran, we can confirm that all participants will be able to keep the phones," it said in a statement late Thursday.

"Regarding North Korea, all participants are requested not to take the phones back to their home country but to only use them during their stay in Pyeongchang," it added.

The Galaxy Note 8 retails for around $920 and so could fall foul of UN measures banning supplies of luxury goods to the North.

A Samsung spokeswoman stressed the electronics giant had nothing to do with the distribution of the handsets and all decisions were by the IOC.

Samsung, the world's biggest smartphone and memory chip manufacturer, is a crucial part of South Korea's economy, with the group's turnover equivalent to a fifth of the national GDP.