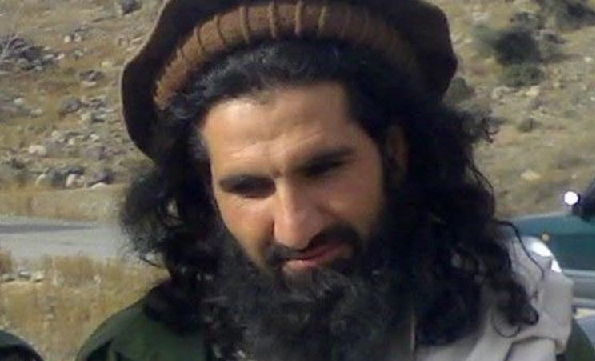 ---
The deputy chief of the Tehreek-e-Taliban Pakistan (TTP) Khan Said Mehsud alias Sajna, who was head of the Mehsud faction of the Taliban, is believed to have been killed in a drone strike in the Margha Area of Barmal in Afghanistan making Maulvi Khatir the new acting chief of Mehsud Halqa.

At least two sources confirm that Sajna was killed along with his nephew Ismail and two guards.

"The vehicle was completed destroyed," an intelligence official told The Express Tribune, adding that there were at least three reported drone strikes on the Pak-Afghan border in the last 24 hours.

Fearing suicide attack, Bajaur Agency on 'high alert'

TTP Mehsud Halqa has appointed Khatir as acting chief of their faction.

Sajna, 46, belonged to the Shobi Khel tribe and had two wives, both of whom belonged to the Mehsud tribe.

Sajna was put on the United States Designated Terrorist list in October 2014.

Sajna is reported to have actively participated in the Afghan War before joining the Tehreek-e-Taliban soon after its formation. He was also considered a close aide of Baitullah Mehsud and Wali Rehman.

According to Rehman's will, Sajna was to become a tribal chief in South Waziristan after his death. Hakeemullah, however, was not ready to accept Sajna as the new chief. He instead opted for Sharyar Mehsud as the new ameer, after which conflicts emerged between Sajna and Maulvi Fazaullah. However, tensions between the two defused in 2016 when Fazalullah appointed Sajna as deputy ameer of the group as well as ameer of South Waziristan.

Sajna became TTP's deputy leader following the death of Waliur Rehman in May 2013. Said had experience fighting in Afghanistan, and was believed to be involved in the attack on PNS Mehran in Karachi, and was also credited with masterminding a 2012 jailbreak in which the Taliban freed 400 inmates from a prison in Bannu.

While the Mehsud faction had split from the TTP, they announced on February 2, 2017 that the "Mehsud division", which is also known as the Taliban in South Waziristan and Sajna or Khalid Mehsud Group, had rejoined the group.

A Pakistani official, who spoke on the condition of anonymity, said they had received reports regarding Sajna but were awaiting further confirmation. He refused to give any more details.

This is a developing story and will be updated accordingly.
COMMENTS
Comments are moderated and generally will be posted if they are on-topic and not abusive.
For more information, please see our Comments FAQ